We pick the best YouTube to MP4 converters – How to save and share YouTube video clips
Some people love to save their own videos so they can access them at any time without a connection to the internet (eg. for when you don't have a WiFi network). Great for training videos or to carry your favorites for that big road trip or summer vacation! To do this, you will need a reliable YouTube to MP4 converter (for shorthand I'll use "YouTube2mp4").
These can perform a YouTube download to mp4 format conversion so you can save on your device for playback.
Please do make sure you read everything including the 'legality, terms and conditions' section below because YouTube does not allow all downloads under all circumstances (good to know). I'll also show you how you can share clips without falling foul of any rules (Nice!). I even give you a bonus wish list! Read on!
It sure can be handy when you want to follow a how-to fix something for a client (if you are starting out as a computer tech) or just for grandma (if you are just helping out)!
We have some bonus ideas for you, in the Bonus Wish-list Suggestions section. These are just our ideas as suggestions which you might find add to your MP4 playing experience, but you can click though and find some alternatives. (Totally up to you!)

As this is a long and complete article, you may want to jump direct to your section using the internal page links below.
What is the YouTube video Format?
Convert YouTube to MP3 MP4 or Which File Type?
Sites Like YouTube2MP4 (or like YouTube2mp3 for MP4 players)
Legality, Terms and Conditions
List Of the Best YouTube2mp4 Converters And Reviews
How to Share YouTube Videos (From a Point in Time Within the Video)
Introduction to the best YouTube2MP4 converters
Popular video streaming website YouTube is used by people of all ages for various purposes including learning, entertainment, how to instructions, self-help and more.
As TheTechMentor aims to help computer techs (and DIY'ers) learn, get started and develop right through to starting your own IT business, we often get asked "how can you download YouTube video clips to watch offline?" This is because there are so many great training videos on the platform.

Be sure you read the section about which file type because not all players play all file types.
You might not always have access to YouTube as you might not always be connected to the internet, such as when you have no WiFi. It conjures up images of vacations on sandy beaches in an island paradise! Could be for almost any reason though.
You may have doubts about the reliability of such YouTube clip converter software and websites because you might suspect nothing good comes for free.
Luckily, there are a few good (free) ways to perform a YouTube download to mp4 format.
You don't need to search around to find these safe methods because they're listed here for you (though we can't guarantee their performance with your computer systems).
As for being free, these sites typically pay for themselves with advertising so don't worry. Most sites like these with free online content (like ours) make money (to cover costs etc.) by using ads and affiliate links, so there is no direct cost to you at all.
Read on to find the best YouTube2mp4 conversion method for you.
Firstly, why can't you just copy what's online? Well it's a function of the format and how it works.

What is the YouTube video Format?
When you watch a streaming YouTube video with your internet browser, it primarily uses the VP9 and H.264/MPEG-4 AVC video formats, and the Dynamic Adaptive Streaming over HTTP protocol (according to Wikipedia refer https://en.wikipedia.org/wiki/YouTube).
You may well ask "what is that?!" Probably no need to go into the details here, but in simple terms the video is split up into small parcels containing snippets of video code that can be adjusted (or selected) by your end device (automatically).
It aims to play them strung together at the best resolution for your device without gaps or stopping due to limitations within your internet connection. Needless to say you need to capture and convert  YouTube clips to MP4 or a suitable file format for a playing device to be able to play them offline.

Convert YouTube to MP3 MP4 or Which File Type?
Just to be clear, it is important to explain that audio-only files would typically have the mp3 file extension, whereas most people call MP4 players any device that can play video rather than just mp3 files. The 4 in MP4 is meant in a progressive fashion, meaning it is a higher level or newer model with improved capability (i.e. with video capability!). It signifies it does more than simply play music. Some marketers are calling their devices MP5 players now.

IMPORTANT NOTE: This gets tricky if you convert to a true MP4 format file because many MP4 Players won't play them. They play simpler video file formats like WAV, AMV or MTV. MP4 file format specifically in technical terms is the MPEG-14 file format and not many players can actually play this format.
Be clear which video format your MP4 player will play before you use your YouTube2MP4 converter!

Some think MP4 is the most popular pick, because it is defined with an international standard and is non-proprietary (that is not owned by one company).
Note: MP4 was originally based on Apple's proprietary QuickTime format.
It might be helpful to note this (QuickTime) as other file formats like AVI (which is owned by Microsoft) are proprietary.
Also MOV (which is owned by owned by Apple) is proprietary.
So very likely the thing you want to do is convert to MP4.
Most of the YouTube clip converters below also have the ability to convert to other file types too, MOV and FLV just to name a few.
Convert YouTube to MP4 for just one video and then check it works on your player. Almost nothing will spoil your day/trip faster than realizing you spent hours converting to a format your device doesn't play.
Sites like YouTube2mp3 for MP4s
You might be searching for sites like YouTube2mp3 (which converts YouTube videos to mp3) except you want MP4 video format (that is you want to convert and save YouTube clips as complete videos, not just the sound from the clip). YouTube2mp3 converter online is a service for converting YouTube videos to mp3 format.
YouTube2mp3 is at YouTube2mp3.net, however there is no specific YouTube2mp4 site (at the time of writing, I mean with YouTube2mp4 in its URL). So what we can and will give you is half a dozen websites like YouTube2mp3 which convert to MP4 rather than MP3 (or in addition). We list them out and discuss them for you.
Side note:
The guys and gals at Google loved YouTube so much they bought the company! I suppose they could see just how popular it was with so much internet traffic it was already getting. These days they measure the amount of hours of video uploaded in the billions! This is why it is important to read about the legality – they have rules to protect themselves, and you should know them before we go any further.

Legality, Terms and Conditions
NOTE: Copyright is automatically assigned to creators of written and musical or other creative works, which give them legal right over those works. Google/You Tube have Terms and Conditions (Ts & Cs) that apply to visitors of the site, which are an agreement you accept if you use the site.
While not an expert and not giving legal advice, I would say if you are downloading your own videos for some reason, you can hardly be accused of infringing your own copyright.
Similarly, there should not be anything wrong with downloading YouTube videos from your own company or employer, for use with your work. However you might just want to check that first.
However it is worth reminding you that much of the content on YouTube is copyright of the creator or owner, and those rights typically last for 70 years after the death of the author (so it last for the inheritors of the copyright or others who own that particular copyright). So it is good to remember that even quite old songs or videos could still be copyrighted.
There are also copyright free music and videos, so look out for those and use them where it is suitable to do so. You can check out creative commons – these are free to you and the person doesn't have to give permission to each individual person who wants to use them.

Note also that the Terms and Conditions pretty much say something akin to do not download our material for playing on your own device instead of streaming it.
Revenue from advertising that goes towards supporting the business including cost of storing and delivering billions of videos is made when ads are shown (or clicked on).
This is often shared between Google and the owner of the YouTube Channel (or other source) who is typically the owner of the copyright. Those ads typically will only be presented if you are streaming.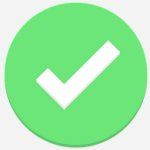 However you can download some video clips outside of the above categories. In the terms of service it also says: "You shall not download any content unless you see a 'download' or similar link displayed by YouTube on the Service for that Content." So whenever you see indication of a specially prepared download link, you are able to do that.
So I hope I have made it clear that to be fair on the artist, if it is artist material you want to watch that is not your own, then you should really only stream the content. On the positive you can share YouTube videos without problems using the methods shown further below.
So now you know the ground rules! You can read the full Ts & Cs on the YouTube website.
Have you thought about getting a better MP4 Player or some cool accessories? Let's have a quick look!
(Not interested? Jump to the list of best YouTube to MP4 converters.)
Bonus Wish-List Suggestions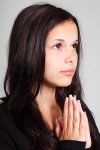 Feel free to click on the MP4 Player and headphone wish-list suggestions (not so much recommendations but popular items and good ideas to consider to get you started).

These will open in a new tab so you can keep reading this article, and then consider them after.
Or you can check them straight away and come back to this article.
It's up to you.
Wireless Headphones

The term "airpods" (for the iOS wireless headphones, also known as Apple Airpods) is searched on Google about 1 million times per month, and is searched for twice as much than a year earlier, according to Google Trends (see below).
They are wireless, and if you have an iPhone 7 or later (like me) which doesn't have the standard headphone jack, then you will love these.
No adapter required! With Apple Airpods you know your ears are in good hands, so to speak! No more wires!

MP4 Players
For Personal MP4 Players, I'd recommend you make sure you buy one that can be expandable up to 64 Gb (or 32 as a minimum). Video files take up a lot of memory, and you can put more video clips on their external cards. However their software/architecture needs to be built for the size of memory so older units are cheaper but they might be more limited in terms of memory.

Again, check their specs when you use your Youtube2MP4 converter (further below).
The RUIZU X02 MP3 Player starts off at 8GB.


It also comes with FM Radio, Voice Recorder, E-book reader, Video Player. This ultra slim Player has a 1.8'' Screen. Memory support goes much larger, up to 128GB Micro SD Card.
So that is a good low cost option. If you are looking for something with more capability and a larger screen, then you might consider the next player.
Bigger screen MP4 player:
In the same category of personal MP4 player, but with a 2.4 inch screen so it is larger for viewing videos, the

Valoin MP3 video player

(I guess their marketing team missed the 'MP4' memo!) is bigger and for some, better.
Expandable to 64 Gb, so bigger memory capability too.

One reason might want to have your video clips with you, is for that big road trip.
I'm thinking MP4 players for the car and portable projectors for when you get there.
Just to make it easy, you can find additional micro SD cards here (64 Gb) and the cheapest 32Gb SD card I could find here.
Car mounted MP4 Player
For the car (if you really are considering a road trip) you could consider this Hizpo in dash unit. I know it has a lot more features than just being an MP4 player, like GPS, reversing camera and more. However I wanted something that rated really highly, and if you are going to get an MP4 player for your car, why not get something ticks all the boxes?
Besides, I find that reversing cameras are truly great! They also make your car safer to be around. So why not go further than just an MP4 player and pimp out your car with all these things in one unit?

My MP4 Travel kit
Now, if you really want to be portable and share your videos while traveling, get the following three items. They are really awesome for other use too.
You want the purpose built Micca MP4 Player. This one box plays almost any digital file type with a wide range of included codecs!
A codec is the 'interpreter' for your device which determines which file type it can play. Surely it will handle your YouTube to mo4, m4v, Mov, AVI, MKV or whatever download you make (please do check the manual available online).

This powerful digital media player really can play the official MP4 format. Comes with a remote and you can connect up to a 2Tb hard drive – wow, now that would be a large number of videos!
It doesn't have a screen, but you want the projector for travel purposes. Makes traveling easier than lumping a big screen around with you.
This Ragu projector is cheap (only about $80!) because it is the older model (it does 1080 resolution). Great also for projecting your XBox games or anything like that.
Don't forget you need an HDMI cable to connect the two.
Yes you can all huddle around with a headphone jack splitter (as shown below), but for the ideal MP4 travel kit you could get a portable speaker too.

This DOSS Touch Wireless Bluetooth Portable speaker also includes an audio cable so you can connect to the player (gives you a wide compatibility range for devices that aren't Bluetooth).
Share your YouTube clips – 1 to 5 headphone jack splitter.

Of course it can be a load more fun to watch YouTube downloads together with friends or family. This 1 to 5 headphone jack splitter makes that easier particularly if you need to keep the volume down with others around so you don't wake them (I'm thinking the young ones when the older ones are watching) or disturb them (I'm thinking the old ones when the younger ones are watching!).
It is a Belkin RockStar 5-Jack Multi Headphone Audio Splitter. Perfect if you want to go with a known brand.

Block out the world – Noise cancelling headphones
WHAT?! I CAN"T HEAR YOU! You can shout at anyone who literally 'mouths off' at you. This is great when avoiding requests or instructions, or in reality any interruption. Stay immersed with the serious looking Kimitech headphones.

Yes they do look serious. But if YOU don't have that kind of cash, then why not check out the more light-looking MPow wireless headphones below…

At first I didn't know why a couple of people said "meow" when they looked at these. What the… Funny cat videos clips or something? Then I understood; MPow looks a little like 'meow' from a distance!

Okay so let's get right down to it! What are some of the best YouTube to MP4 converters?
Here is the list of YouTube2mp4 converters with descriptions to help you decide which one you want to try.

The Best YouTube to Mp4 Converters
Note that TheTechMentor.com does not receive anything for mentioning these MP4 converters. It's just our pick of the best. If you've tried others, found one or more alternatives and would like to suggest them for others to look at, please leave a comment below.

This is one of the most commonly used software programs if you're looking for YouTube2mp4 converters because of its efficiency and simplicity. After visiting the website, you can install the software which only takes a couple of minutes after which you're all set to begin converting your favorite YouTube videos into mp4 format.
Despite being one of the older players in the field, it offers a fairly wide range of formats in addition to mp4; this includes formats such as FLV (Flash Video), MPG, and AVI. If that's not impressive enough, it also supports PSP format which is used for the portable game console by Sony.
After selecting your preferred format, all you need to do is drag the clip link into the window, and the video will begin downloading. Even though the interface for this software isn't as great when it comes to appearance, it doesn't matter since the performance is quite amazing. …And it is FREE!

This superb video converter can download and convert videos from various sources not just YouTube.
Source videos can be either those stored on your computer and from online websites such as YouTube, Vimeo, and Facebook.
You can even convert videos stored on CD's or storage devices to another format using the Any Video YouTube2mp4 Converter. I guess that it is all in the name; they are targeting people who want to convert any source not just YouTube videos.
Aside from having multiple options, there's no rocket science involved in accessing it either. Even though it is easy enough to use, there are still in-built tips which guide you through the process.
You simply have to paste the link of the desired video in the window or simply drag the link straight from your browser (makes use very simple).
With these first two there's no need to revisit the website each time you want to convert a video because installing the software takes only a couple of minutes.
I've used other DVDVideoSoft software products in the past. DVDVideoSoft is quite popular among users, and their Free YouTube Download feature is a favorite among YouTube users. The software offers users with a simple and minimalist interface which is easy to understand.
Any advanced settings that need to be accessed can be done so through the menu for extra 'Options.' The YouTube2mp4 converter has almost 25 options when it comes to conversion formats, and your favorite videos are converted automatically once they've been downloaded first. If the video is a long one, there is even an option which initiates the computer to shut down once the conversion and download are completed.
Other features include downloads through a proxy and pasting the links to the video straight from the clipboard. The format details can be selected from the side of the video thumbnail, and this will show you many options as to where the converted video can be exported.
Once you've made all your preferred adjustments, select the option to download, and the process will begin. The downside to this YouTube download to mp4 converter is that you can only convert a single video at a time. If you want to save the time and convert more videos, you can upgrade your software to premium.
This all-rounder YouTube2mp4 converter can successfully download your desired videos and convert them into the mp4 format. The main highlight is that it's able to do so from a lot of websites that are popular for streaming videos such as DailyMotion, Facebook, and YouTube.
With the help of this versatile video downloader plus converter, you can access your favorite YouTube videos offline in many formats, such as MOV, AVI, and mp4. It is an edge above the rest because it can resume downloads if an internet connection faces any problems. There is the consideration of having to constantly upgrade it because an update always brings a cool new feature.
One unavoidable problem which keeps this converter from being topmost in our list of 6 top YouTube2MP4 converters is the fact that the WebDiscover Browser has to be downloaded for it to work.
If you can deal with an extra browser lying around on your computer, then this should not be an issue and this converter potentially has all the best characteristics to be your favorite.
If you do download the WebDiscover Browser, you may want to set your default browser. Here's how you do it.
Open Settings (and if you find that a little challenging, then just type "choose a default browser" into your Windows search bar). Settings will be the first option to come up.

Look under 'Default apps' if you just go straight to settings.

Here you can select WebDiscover or change your default browser. You can click or tap on the currently displayed browser for a drop down of options.
Note: If you used to use Microsoft Edge and you want to go back to it, one way is just to scroll down and click or tap on the 'Reset' button below the currently selected browser.
You can now take your favorite YouTube videos with you with the help of 'Flvto' YouTube2mp4 converter. This free converter and downloader are reliable and safe to use, and you can easily switch between a variety of formats easily whether it's AVI, mp3, and mp4.
The Flvto converter is online doesn't require you to take any time installing software because you simply paste the link from your clipboard into the search bar, on the website. The videos are downloaded in your desired format right away without any hassles.
No need to go through instruction manuals because of the simple, no-nonsense interface.
Obviously you need to revisit the site each time you want to convert another clip.
This YouTube2mp4 converter online can be used on videos from other sources as well, even files that are stored on the computer.
There are many options so scroll down to 'Online Video Converter'.
If you wish to convert a YouTube video, simply paste the URL into the bar and select an export option to decide where the converted file should be stored.
The website may look a little intimidating at first, but it's because there are so many other conversion options, so all you need to do is select the one that's relevant to you.
The best part is that it offers a staggering number of format options so you won't be left with a converter that doesn't meet your needs.
Whether you need to convert videos to FLV, MKV or a format compatible with devices like iPhones, this converter has you covered.
Legally Share YouTube Videos
Perhaps it would be wise to think about why you want to download a YouTube clip converter.
If you just want to share an awesome YouTube video you found, you can easily do that without falling foul of any rules.
The best way is just to share or send the URL or link.
So you may well ask, "How do you get that?"
If you have just opened to the right place and the address is where you want to send your friend you can just copy the address in your browser address bar. Click in the address bar at the top and make sure the whole string of characters is highlighted.
However, a better way to be sure you get the right clip is while the clip you want is playing (or showing) look for the word "SHARE" below the video.
Click or tap on that. A share popup displays with multiple social sharing site buttons and also the direct URL.
Beware if you do this part way through while the clip is playing, as the "Start at" field is automatically populated with the time through the clip that you clicked "SHARE". The URL in the share pop up is already highlighted.
Then you can tap and click copy, or right click and select Copy. Yet another way is to use the copy shortcut on your keyboard; press the <Ctrl> button and the <c> key.
Then you can paste the link in a text message, past into an email, or into your Facebook App or however you want to share it.
You might not know you can share from a certain point in the video.
Here is how:
How to share a video URL if you want it to start from a certain time
If what you really want is to share only a portion of a video and not the whole clip, you can. Rather than download, you can share the video right with the moment you want to show.
To create a YouTube link that starts from a certain time that you chose, you can follow these steps:
Open YouTube in your browser and find the video you want;

Click the Share button (under the video);

Now click to select the Start text box to the right under the video link;

Type the time you need (or could have paused the video playback at this time);

Copy the newly appeared link, and send to your friend. Done!
If you have another converter you want to share, please let everyone know in the comments below.
What to read next?
If you find tech easy, maybe you want to consider to become a computer or network technician or learn more about these future-proof careers, then read these tips to get started as a computer tech.
If you love iPhones and Mac computers, see a selection of Apple Mac & iPhone articles here.
Summary of the Best YouTube2MP4 Converters
I use a shorthand for these video to MP3/MP4 converters as 'YouTube2MP4' throughout this article, and we have seen 6 of the best YouTube clip converters. Some of these are software apps to download to your computer and some are online YouTube to mp4 converter that are sites like YouTube2mp3.net that offer MP4 conversion for video, rather than MP3 specifically (which is the file type for audio). I explain why it gets tricky because not all so called MP4 players will play the MP4 file format, so check which file type you actually can play.