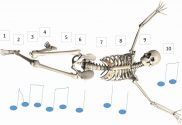 These 10 Actionable Steps help you Learn Powerful Memorization Techniques No matter what you study or do to make a living or in life there will times when you need to memorize something. This could be essential to your studies or business but sometimes what you need to memorize might not be so easy to…
Getting your first job as an entry level computer technician can be difficult. This is especially true for someone with no experience. The job market for computer techs is very crowded and there are lots of new people trying to get in. Before you decide to enter the market yourself, you need to gain a competitive edge. In this article, I would like to share with you 9 tips that will help you gain some experience and set yourself apart from the crowd.

Apple certifications are some of the fastest growing certifications in the industry and becoming an Apple certified tech is a great way to make your resume stand out from the crowd. With the release of Leopard, Apple has been updating their certification program to support their new operating system. I would like explain these newly updated certifications and show you what is required for each one so you can be on your way to becoming a certified Mac OS X Leopard technician.