There are lots of remote support tools out there but most require you to either have an account or install something on the end-user's machine in order to gain access.  This is fine in some cases but can be a burden if you need to quickly and easily provide remote support to someone.  I would like to show you how to use a tool that makes this process very easy and requires no installation or account.  It works on both PCs and Macs and, best of all, it's free.
Join.me
Join.me is a free service created by LogMeIn, Inc. that is primarily used for screen sharing and online meetings.  Because they allow you to request control of the other person's screen, it also works really well as a remote support tool.  In the following tutorial, I would like to show you how to use it for this purpose.
[Note: these days you need to sign up for a free trial account – Ed.]
Point the person you are supporting and your browser to http://join.me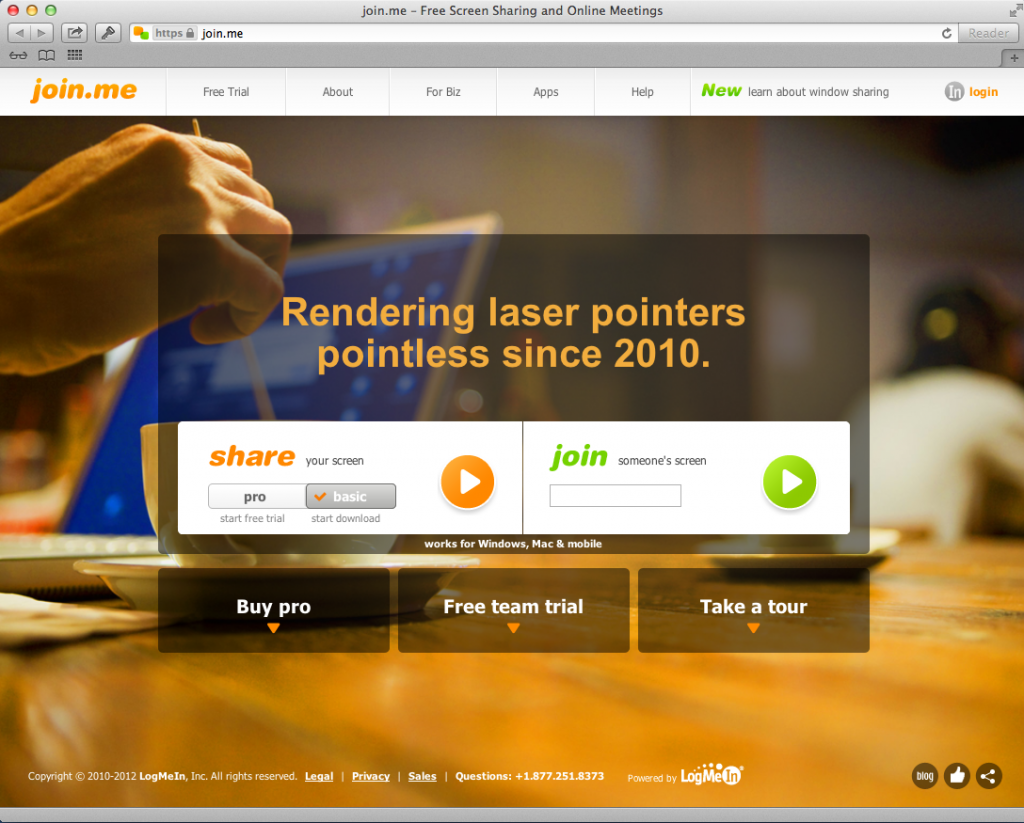 On the screen you will see a "share someone's screen" and "join someone's screen" section.  Direct the person you are supporting to the "share" side.  Ask them to choose "basic" and then click the orange start button.  Once they do, they will be asked to download a small stand-alone application.  Have them run it when it's done.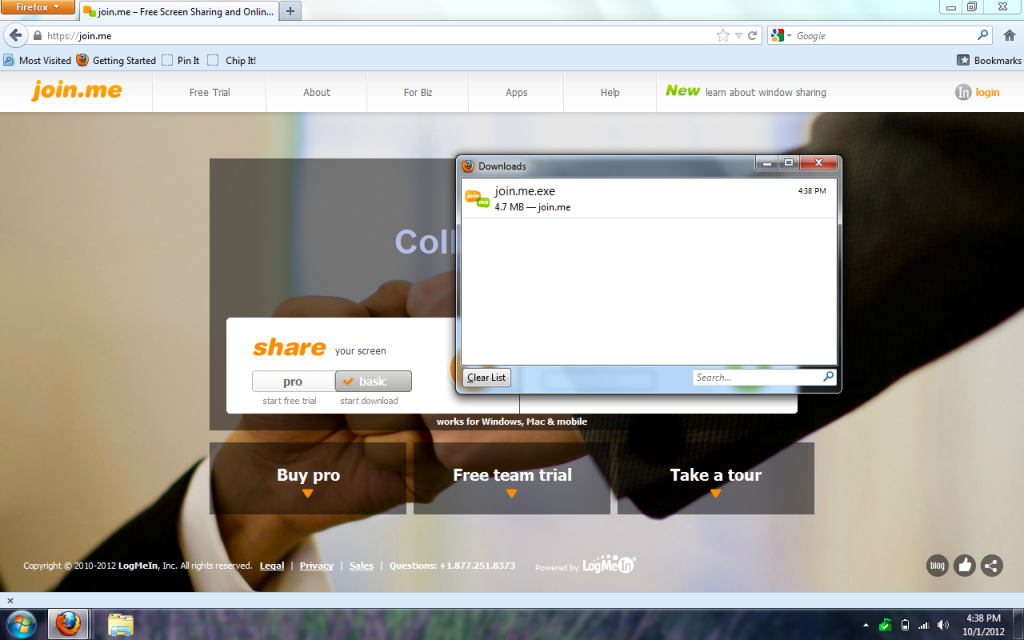 Once they run the application, a console will appear at the top of their screen that will contain a 9-digit code.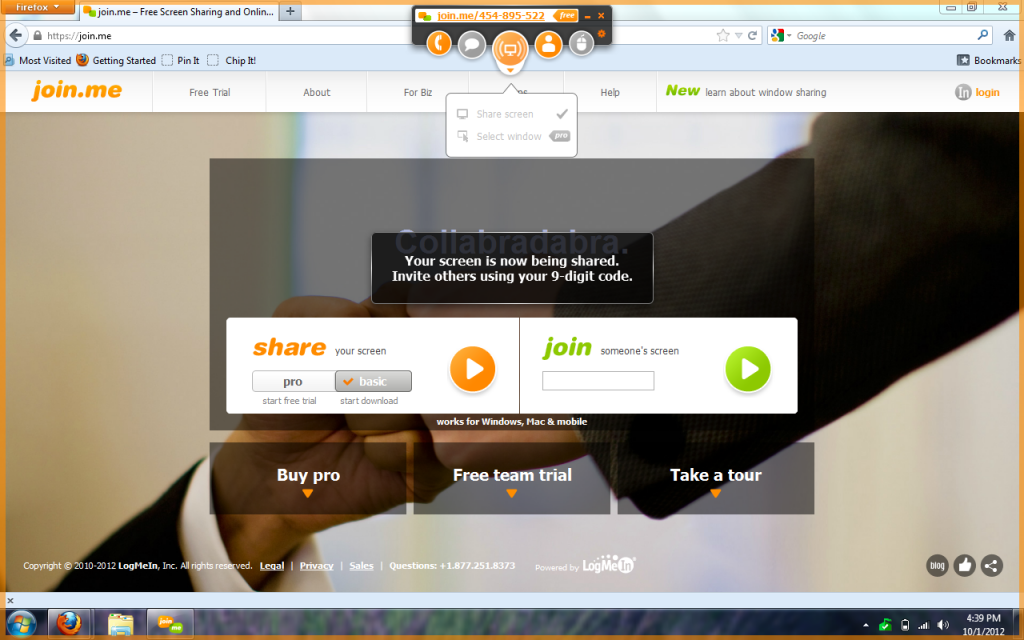 Have the end-user give you the 9-digit code.  You will now enter it into the "join someone's screen" box in your browser and then click the green start button.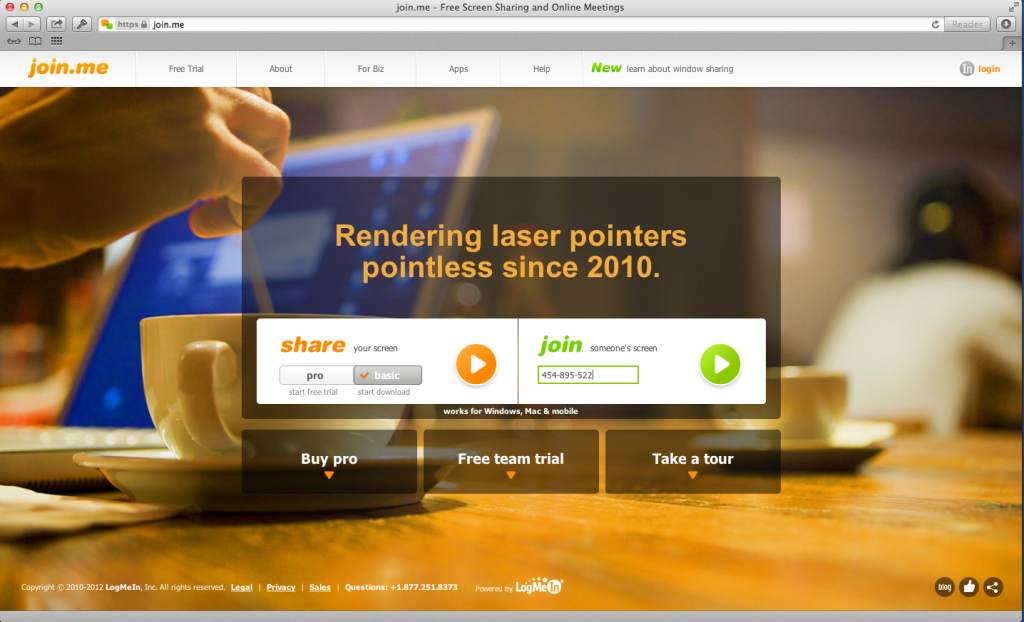 You should now see the end-user's screen.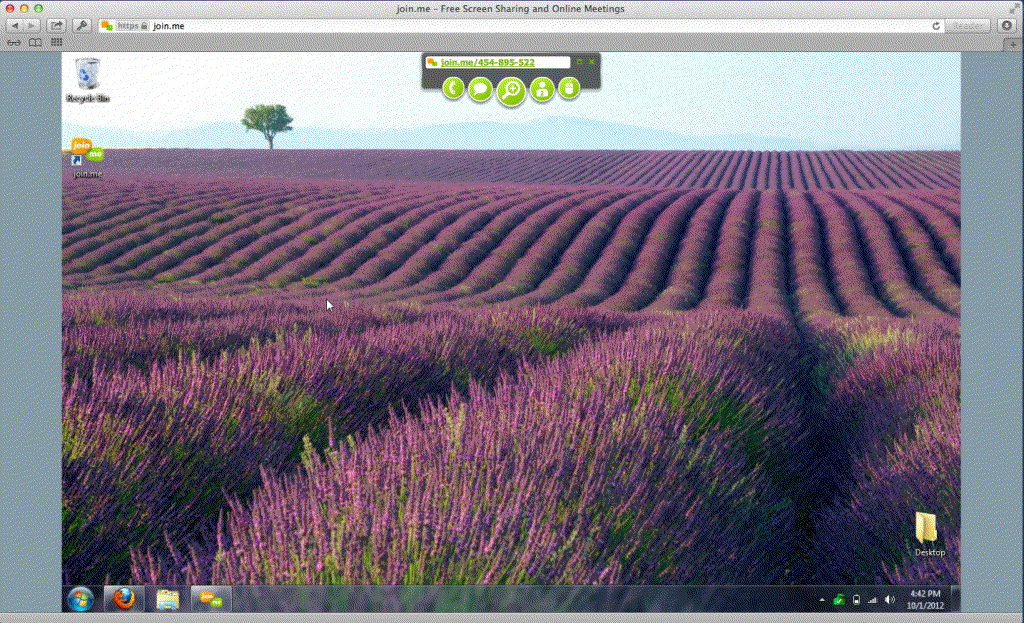 You should also have a console on your screen now as well.  When you are ready to take control of the end-user's computer, click the mouse icon and select "request control."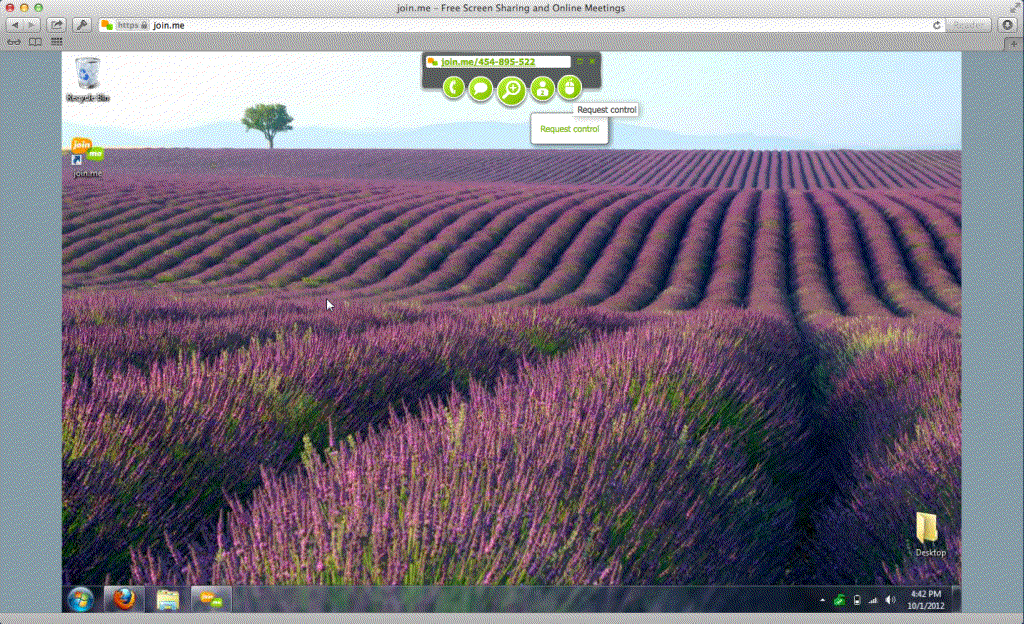 The end-user will be asked if you, the viewer, can take control.  Have them click yes.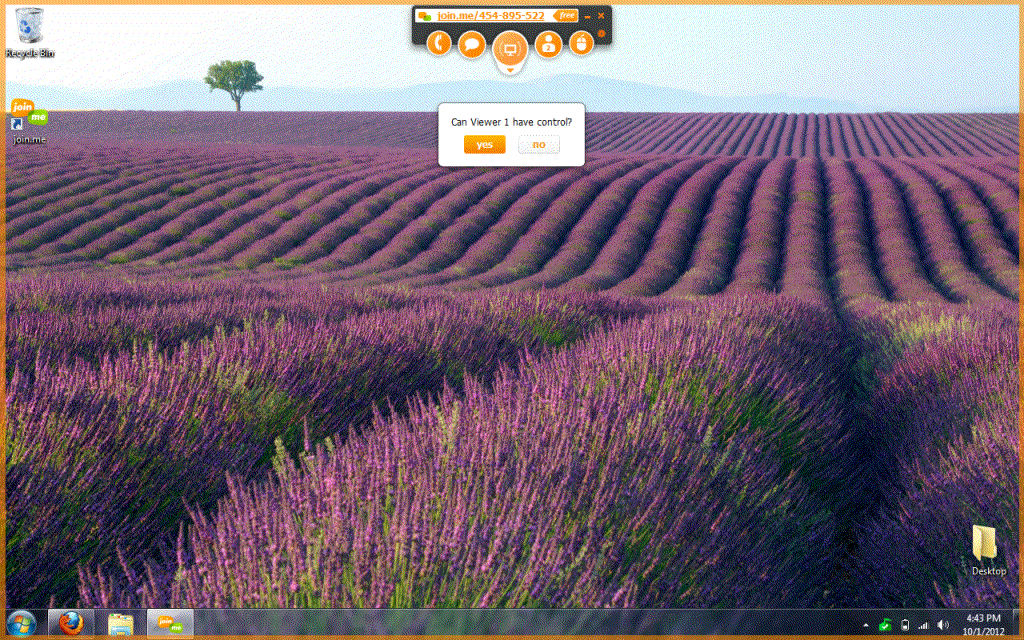 You now have control of the end-user's computer.  You can even chat with the user if you would like using the speech bubble icon.