When working on a computer, certain tasks can be made much easier by using tools that boot from a CD. Some of these tasks include restoring files from a computer with a corrupt operating system (the Windows Ultimate Boot CD), testing hardware, reseting a lost password, or partitioning a hard drive. I would like to share with you 10 great bootable tools that will do all of these things and much more.
Partimage Is Not Ghost or PING is a bootable utility similar to Ghost that uses Partimage to backup and restore disk partitions. The disk images can be backed up and restored to and from directly attached drives, through your network, or removable media such as CDs, DVDs, and external drives. You can also use PING to backup and restore BIOS settings. If you are new to PING, check out the great how to documentation on their website.

Bart's Preinstalled Environment
[Update – I'm sorry but Bart's Preinstalled Environment is no longer operational – Ed.] Bart's Preinstalled Environment is a utility that allows you to build bootable Windows CDs. It's a great way to restore files, run virus scans, and so on when you can't boot into your Windows installation. There are also lots of additional tools that you can install when creating the CD to aid you in troubleshooting a computer. And since it doesn't rely on files located on the hard drive, you can even boot into computers with no OS installed to perform burn in tests.
GParted is the partition editor that is used by the Gnome linux desktop environment but has been made to work from a bootable CD. It is similar to Partition Magic in that it allows you to change disk partitions while preserving the partition's contents. It supports ext2, ext3, fat16, fat32, ntfs, hfs, hfs+, linux-swap, reiserfs, reiser4, ufs, and xfs.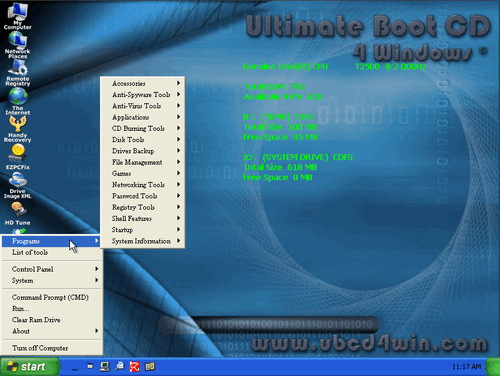 Windows Ultimate Boot CD
Ultimate Boot CD for Windows
The Ultimate Boot CD for Windows was originally created out of a desire for a Windows version of the original Ultimate Boot CD. Three and a half years later, the project is still going strong. The UBCD for Windows is like Bart's Preinstalled Environment, which it actually uses during the creation process, in that it allows you to build a bootable Windows CD. But what sets it apart are its many great tools that can run directly from the CD. Not only are there many great repair tools, but there are also applications like Firefox and PDF Reader that allow you to use the it for more than just troubleshooting computers.
Darik's Boot and Nuke allows you to effectively wipe all data from hard disks making it unrecoverable by forensics analysis. Just boot from the CD and perform a quick erase or choose between 6 different options including the Department of Defense 7 pass and even the Gutmann 35 pass wipe.
SystemRescueCD is a bootable repair utility that is great for recovering data after a hard drive crash. It comes loaded with many system utilities such as Test-disk, Partimage, sfdisk, and many other file system tools. It can also be used to partition and image your hard drive.

Offline NT Password & Registry Editor allows you to boot from a CD to reset forgotten Windows passwords. You can also use it to unlock locked or disabled user accounts and edit the registry.
Knoppix is one of the original and best bootable live CDs available. Not only can it be used as full-fledged bootable desktop with programs such as OpenOffice, GIMP, Firefox and more but it can also be used as a rescue utility. There are two editions available. With the help of compression, the CD edition can hold up to 2GB and has more than 1000 software packages. The DVD edition can hold up to 8GB and has more than 2600 software packages.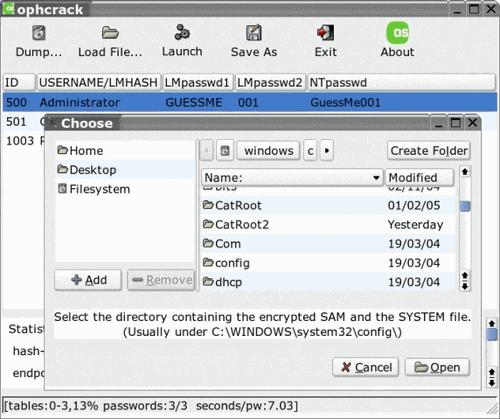 Ophcrack LiveCD is a bootable version of Ophcrack, a Windows password cracker. Ophcrack can be used to recover lost passwords. It is also safer to use than Offline NT Password & Registry Editor but isn't always successful.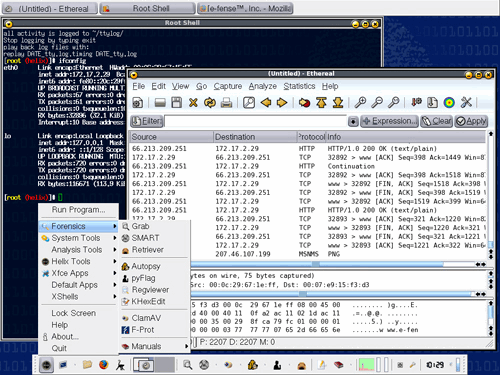 Helix is a Live CD that is built upon Knoppix. It comes packed with tools focused on incident response and computer forensics. It can be used to copy files, detect and recover deleted files, retrieve hidden data, detect viruses, find rootkits, and much more. Certain tools on the CD can also be used in a Windows environment.
Summary of 10 Great Tech Tools that Boot From CD
So there you have it. Probably the most popular is Windows Ultimate Boot CD. Then again tools to recover password (forgotten Windows password recovery or otherwise) are also always in need and you can be very popular with this in your bootable CD tools. I'm curious to see which bootable utilities you recommend.