These are the Best Ethernet Cables for Gaming (including the best LAN Cable -PS4 -Xbox & PC)
Yes you can use Cat 7 for PS3, PS4 or other gaming. In fact in most cases you should! This article will help you choose the best Ethernet cable for PS4, PS4 Pro, Xbox One X and computer gaming. I have a few things to say that will surprise some people – those who think the most expensive is the best, right? This is not always the case. In some cases, you will get no additional benefit. Depending on which you choose, you might save money or suffer lag (reduced performance). I will explain it all below. If you are gaming on a local area network, then you may find that the best LAN cable for PS4 (or Xbox or PC) is worth paying for. Let me help you decide which Ethernet cable to buy. Read on.
Preview of the Best Ethernet Cables for Gaming
The links below jump straight to the product pages to save you time, because this is a thorough review with many aspects covered. If you have time, do see just below for the Contents with links to reviews around specific items and our reasons for our pick of the best.
Number one wins overall on combined price and form factor (being the modern flat design) as well as absolute performance (being Cat7 shielded). Check it out.
Each of these selections are explained below with helpful information and selection tips.
Contents:
First, we help you decide which type and length to choose, for your situation. Just read on below for that. Then we cover the following (you can click to go to those sections):

> jump down the page to Best type of Ethernet cable for gaming.
> To see our overall winner go to Best Cat7 Ethernet cable for gaming.
Then we have some length selection tips. Jump to Choosing Length.
We point out that higher performance capability doesn't always equate to value. Jump to Value vs Performance.
That is necessary to cover before we show and explain our top picks.
>Jump to our picks for the best Ethernet cable for gaming.
It is not all about speed and price. For some, the physical form including feel is important. Go to Best looking Ethernet cable.
> Jump to LAN Cable PS4 Owners Feel Good About!
> See the best heavy-duty Ethernet cable applicable for outdoor cable runs.
Towards the end of this article we have a list of cable accessories to remember to buy at the same time. Jump to Ethernet Cable Accessories.
Introduction
Casey and I are both family men, and now that it is 2020, we have dug deep into what is currently available, to identify which we think is best for gaming – for our kids of course!
Some people have been asking "can I use a cat 7 Ethernet cable for ps4 (or PS3)?" Well, by now you probably understand you can and probably should. But which one should you use and why? Read on to answer this and more.

We explain every consideration for you, and give our picks.
You can rely on our top picks or select the best for you based on our broader information in the details further below. I will help with related accessories and connectors to remember to get at the same time.
Before we get too far into it, here is our pick of the absolute best LAN cable (PS4, Xbox or any gaming device played within your own local area network) and the best of each category.
Which Type is the best Ethernet cable for PS4, Xbox, PC, or Mac gaming?
There are several categories or types of Ethernet cable that have the same end connection (often called RJ45) so you can interchange them.
The cord category IS important. Here's why.
Category 5
Just don't bother with Cat5. This standard and design is just too old to consider. Use it if you have some lying around, but do not expect the best performance in local network service. It might be okay if you use it to connect to a slow internet connection. Either way, do not buy any more of this!
Category 5e
This is enhanced Cat5 cable with more stringent performance specifications. These stringent specifications reduce interference to allow error free data transfer at higher rates.
Over long runs, this cable can be verified to perform as well as Cat6 cable. For any analysis of the best Ethernet cable for PS4 based on price alone, this cable type should figure highly.
Category 6
Cat6 cable is made with increased design specifications in regard to minimizing crosstalk (which can slow down data transfer rates). Naturally it will cost a little more (typically 20%) but over short distances is it allows faster data transfer than Cat5e.
In fact Cat6 cable only outperforms cat5e cable to recognized standards on shorter runs.
There is a special advanced type of cat6 cable which can perform at up to 10 times that of cat5e. Not surprisingly that is called cat 6A (A for advanced).
In a fair comparison between Cat5e, Cat6 and Cat6A, Cat6A is the best Ethernet cable for gaming on a LAN. In a small network with short cable runs, a Cat6 cable may perform equally as fast as Cat6A, in practice.
Category 7
Can you use it for PS4? Yes. The Cat7 cable type is the best Ethernet cable for PS4 Pro, PlayStation 4 and other gaming of all the above for local area networks. Cat7 internal wire pairs are individually shielded and this cuts down interference by a massive degree.
Note: I excluded Cat7 from the comparison immediately above.
Cat7 allows massive data transfer rates.
If you need to run your cable along with high electrical noise-inducing cables, then the shielding helps reduce internal cross talk, and can reduce external electrical noise.

This produces very high quality of data transfer, which is what you ideally have for gaming. It allows latency (the time for the ping process of sending and receiving in return a package of data) to be small.
Data Quality affect on gaming
The data package round-trip (ping) time is mostly governed by the internet beyond your home or office. There is distance, traffic and potential quality limits that influence it.

The internal connection from your gaming device to your modem/router will typically make insignificant difference for online gaming. However if it is bad, then it will increase the ping time, i.e. increase latency.
For online gaming of any kind, speed is important! You might find that a tiny split second makes all the difference.

To Wrap each internal twisted wire pair in shielding during the manufacturing process, plus the supply of the necessary additional raw materials makes Cat7 cable more expensive.
However, the performance of Cat7 is unquestionably the fastest Ethernet cable for gaming.
On speed alone it has to be said that Cat7 provides the best LAN cable for gaming.
Tip: If you want to learn more about the different category types see this article, which covers the speed and specifications of each along with many more details.
Jump to our pick of the best of Cat7 – the fastest Ethernet cable for gaming.

Which Spec type do we Choose for PS4 Ethernet Cable?
For PS4 Ethernet cable, we go with Cat6 or Cat7, to take advantage in local area network application (and future upside if used to connect to a modem that might have fast online performance, some day!).
We recognize some people will have a limited budget though.
Above, we've covered the best Ethernet cable for gaming based on performance alone.
Whether it is the best in your situation depends on your intended usage. See 'value versus performance' below.
The Long and the Short of it – Choosing Length
My advice is to avoid getting much longer than you need. It is true the incremental length does not cost much more.
In the long run, if you will pardon the pun, a much longer length gives more exposure to interference, which can degrade bandwidth performance. So do not overdo it.
I was caught out once before by getting exactly the length I thought I needed. I thought it would be just right.
It ended up always being short by a fraction. This meant one end or the other was always pulling in to a longer radius than I wanted. A minor annoyance but seeing it there reminded me of it repeatedly.
My advice is to work out the length you need and aim to get 50% more. It ensures you have enough without going overboard.
That brings us to look at value for performance.
Value vs performance
You may have hear the saying 'price is what you pay and value is what you get'.
This saying is definitely something for you to keep in mind when choosing the best Ethernet cable for PS4, PC and other gaming.
I want to make this very clear. If you will be using what you will buy to connect to a moderate to slow internet connection (anything from 100 Mbits/s and slower) then you will probably not get the full value for the price you pay if you buy Cat7 or even Cat6 cable.
If you have slow internet and it will not change in the near future, then go for the best Cat5e cable.
It is typically in local area networks where the high performance of the higher category makes a difference.
I repeat, it is only in local area networks that Cat7 cables perform as the best Ethernet cable for PlayStation 4, Xbox and other computer gaming.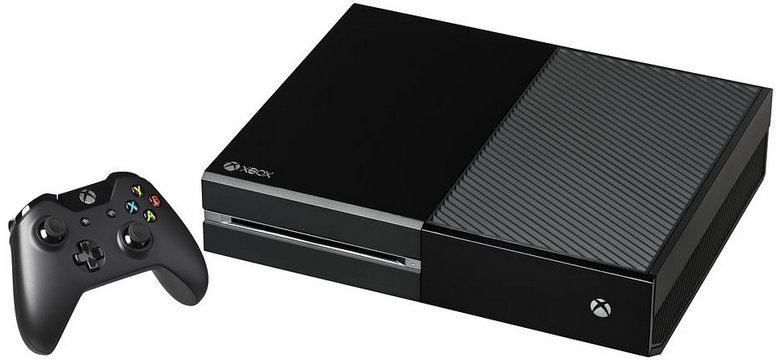 What about uses other than gaming?
Other uses like saving games to and from your own server, transfer of massive quality movie files and so on (ie. high data or bandwidth demands when you are not gaming), also make it worthwhile.
Relatively slow home internet connections that most people have, even with optic fibre to your door, mean that there is no (or negligible) improved performance from having lightning fast Cat7 or even cat6 cables inside from your device to your modem.
I would lean toward buying cat6 Ethernet cable over cat5e for some future-proofing and because you might later use it for more demanding service. If you use it later for gaming in a local area network then you will be pleased you bought a Cat6 cord.
The immense fun you will have will make the small incremental price difference worth it!
>Jump to the best Cat6 Ethernet cable for gaming.
Otherwise, buy Cat5e cable internet cord for your PS4, PC or XBox. For value (cost versus performance) in internet-related service, Cat5e is the best Ethernet cable for PS4 and Xbox One X. In this service there is no measurable performance difference between it and the higher categories of Ethernet cord.
Read on for the best Cat5e internet cord for PS4, Xbox or computer gaming (online).
The best Ethernet cables for gaming in each category
This is the start of our winners list. We go from slowest (and typicality cheapest) to fastest (and typically more expensive).
Legal Note: The links to each of our picks are provided for your benefit and are not necessarily recommendations by us of one brand over another. A helpful list is what we want to provide – if you have suggestions for others, please put it in the comments at the end of the article.
The Best Cat5e internet cord for PS4 and PC gaming
As we wrote above, the best internet cord for PS4 (Xbox and PC gaming) to connect to your moderate to slow internet connection is going to be a Cat5(e) cord.
Our pick of the best is simple/basic, and it just happens to be the number one best seller. I suppose we are not the only ones who think it is the best Cat5e cord!

Pros
Short lengths are very cheap.

50 feet works out to around 22 cents per foot.

It is actually rated higher than Cat5e (up to 10 Gbps).

Bonus: It comes with a velcro strap. It is a little more handy to keep it all together when wound up or pin one place for that little extra length.

Molded boots help protect the cable at termination or plug points. We haven't selected any cables that are not secure in this way.

It will meet or exceed your needs for medium to slow internet service.
Cons
This is pretty long if you need something short. It can be annoying to have an excess of cable flopping around.


Functional but nothing too fancy.
Be sure to get the Mediabridge product that is made to the length you need.
> To do this, after you click on the above link, click on their name under the product name to select different lengths.
This is the classic blue round cross-section cord.
NOTE: At first I was surprised that most of them online that claim to be Cat5e are actually Cat6!
I suspect these are mostly the older Cat6 design and 'value to you'. The online marketers list them as Cat5 or Cat5e compatible.
So you typically get better performance than what you're looking for. Power to you!
Ethernet cord for PS4
People just expect Cat5 to be round in cross-section and the older Cat6 are (as per above).
They perform better than cat5e. Because of this, we considered this section prize to be titled more appropriately 'the best Ethernet cord for PS4'. We just could not go past a Cat7 type as best though, due to overall higher capability of performance (speed).

We wanted to do a deeper dive and go into the higher spec cables and include other factors like physical form, look and feel. They follow just below.
The downside of the older style Cat6 is they have a center spline in their construction.
The spline gives separation between the twisted wire pairs inside to improve data transfer quality.

This makes these cords bulkier and slightly less suited to 'neat and sweet' cable runs with tight bends.

They do lend an air of robustness!
The Best Cat 6 Ethernet Cable for PS4 Gaming.
In our opinion, the form factor in the new flat design Cat6 adds value to the package! They are sleeker and nicer to run along surfaces and turn around corners.
You can run them discreetly under carpet or other floor coverings. This can avoid trip hazards and keep things looking neat.
That is why the best Ethernet cable for gaming PS4 (etc.) in the Cat6 category is not the same as those Cat6's you can see being sold as the lower standard Cat5e cord.
Pros
Mid to long lengths are very cheap. At the time I checked, this cable was cheaper than the cheap classic Cat5e (older design Cat6) above.
It is actually rated much higher than Cat5e (up to 10 Gbps, that is

10-Gigabit Ethernet

).

It will meet your needs for high speed internet service.

50 feet works out to around 20 cents or less per foot.
Bonus 1: At the time I checked the price, they were further discounted.
Bonus 2: It comes with 15 cable clips included, so if you want to keep neat and tidy cable runs there is no need to buy them elsewhere
Cons
This is pretty long if you only need something short.

Well, its WHITE! That may be a pro or a con, but at least it isn't blue. (You can get black too.)
Fastest Ethernet cable for Gaming – Cat7
As we wrote above, you will want the absolute fastest option for gaming on a local area network. Our pick of the best LAN cable is below.
Best Cat7 Ethernet cable for gaming
We picked the BLACK Cat7 Ethernet Cable from Jadaol.
This is undoubtedly the best Ethernet cable for PS4. I shouldn't be 'device-ist' and only mention the PlayStation. This is also the best Ethernet cable for Xbox One X of course.
Why is it the best? First comes speed in our assessment, then price. It performed the best on both in our evaluation.
Pros
It is one of the cheapest Cat7 cables you could possibly find. Cheaper than the Jadaol equivalent cable in white.

Bonus – if you subscribe you can get a further discount of one dollar off (at the time of writing).

It will more than meet your needs for high speed internet service.

The 50 ft length works out to be 34 cents/ft.

Again it is flat and we prefer that form. It is nicer for those slightly longer runs. It stays flat against anything you pin it to. Corners nicely (that does sound a little more like for a car than Ethernet cable!). It can be run under carpet or other floor coverings to make it less of a trip hazard (and less noticeable).

It also seems to have the 15 clips included.

Gold plated contact pins (not sure that is really an advantage! See below).
Cons
While the price is great for Cat7, you can save by getting a shorter run (though I suppose that goes for all the above picks)

.
If you cannot benefit from the extreme speed capability of Cat7 just yet, you could do worse than to purchase one anyway. You decision to buy today will future-proof your installation.
Best Heavy-Duty Ethernet cable
If you will be running Ethernet cable outside to get from one Play Station to another, then probably the best is an Outdoor Cat 7 Ethernet Cable by ShineKee.


Note: This loses points for price and flexibility relative to the others, but gains some on the flip side for being so robust. If you do want to run Ethernet cord outside between buildings for some reason, this would be our pick.
Yes, it is extreme but I pick this as best LAN cable in the special category of cables designed to be robust enough for outside cable runs.
Other Factors
We already mentioned the added nicety of flat cables. There are yet a few more pointers we can share.
Best Bundle – Multi-color Ethernet Cable
If you are going to be gaming on a LAN with friends (or if you have several devices networked) this is an important tip.
Everyone knows Ethernet cable is blue, right?

Well, I suppose most people have seen some white or gray too. Despite the variation of black, blue, and white in our selections above it is true most Ethernet cables we see are blue.
Don't unplug the wrong one!
Imagine you have everything connected and working well. At some point, you will have to disconnect one device. Maybe a printer or what ever.

You remove that blue cable that seemed to sway when you wobbled the other end.
Suddenly 'oops', you disconnect the wrong one.
> One blue cable wobbled another so you unplugged the wrong one.

More than just a little annoying, isn't it? Especially if your friends are (or rather were) still playing.
You will avoid this scenario if you buy a multi-pack like our pick below.
The best Ethernet multi-pack for PS4 and PC Gaming is:
CableGeeker Cat7 in a six-pack of 5 ft.
Pros
High speed of Cat 7

Competitive price

We really love the different shades of blue and green in this pack!

Flat cable
Cons
You will quickly find that 5 ft isn't all that long to build a LAN of six devices!

To remedy that, we suggest the longer (but more basic reds, blues, blacks etc)

15 ft Cat 6 pack of 5 cables

or
Appearance – best looking Ethernet cable
Gold plated connector pins may help make it appear better, and can be – but probably not how you imagine.
Note: Copper can conduct better than gold and thus can perform better, but it also can tarnish. Gold will stay looking pristine!
I do not know how much, if any, a fine layer of copper oxide tarnish could make to an already-connected cable. It would have to be minute if at all.
*I have a guru electrical engineer friend who laughs at the idea of people paying extra for gold plating.

I can not imagine a small incremental price is worth paying for this if you have another otherwise identical option. It may make you feel better I suppose!
Knowing you bought the best and more expensive option only pleases a few people. If you are one of them, go for it!
Speaking of appearance here is our pick for the best outlandish Ethernet Cable:
Tera Grand Purple & Blue Nylon Braided Jacket Cat7 Gigabit Ethernet cable.
Pros
Absolutely awesome affect from the braided jacket in blue and purple.

Good points for form factor. It is a flat cable, by now you know it is a preference of ours.

Cat7 for top performance.
Cons
This look is not for everybody.

If it is, then you will need to be prepared to pay for it. Not the cheapest on our list!
We've covered aspects of performance, value and appearance.
What else is there?
Feel!
LAN Cable PS4 Owners Can Feel Good About!
As stated above, LAN usage calls for minimum Cat6 or preferably Cat7. This braided LAN Cable is a PS4 owner's dream. Feel that luxury right there in in your hand. Not a plastic feel at all. Nice.


It's the DanYee braided Cat7 Cable. It comes in Black-white, Blue-white, Gold and White-black.
Pros
Cat 7 performance – brilliant!

Appearance – The braided cord stands out in a good way (it boasts gold plated plugs too).

Round cross-section – the braided outside feels nicer rounded I think.

Price (and value in this case) – not bad at all, seriously.
All up, it is our top pick for cord connoisseurs.
Cons
The main reason it did not make the overall top pick is that most owners do not want their cables to stand out. Apart from the gold cord, this does so less than the purple-blue one above. Yet it still does stand out. For some this it makes a statement and is not a con!

Before you go, I promised some prompts to make sure you buy these accessories today.
Ethernet Cable Accessories
If you have to buy only one of these in a 'bricks and mortar' shop later, the extra cost could have paid for buying them all up-front online today. Even if you are not sure you will need them, I suggest getting a few small packs as a minimum with your order.
Cable splitters
Cable splitter in a single block (these are cheaper).
Connectors or couplers
Already have a PS4 network cable and want to extend it? This connector is the best to get because being RJ45 it works with any category of cable (those above anyhow).
Cable Clips
Cute ones for on your desk or TV console.



Projectors
Have you considered a projector? Maybe today is the day to buy one as well as your cables!
Cheap Projector


I spotted this projector by Vankyo reduced to the same price as others and a little brighter (2400 lumens). It claims full HD (1080p) capability (though native resolution is 800×400). The next projector I show after this is their (Vankyo) highest resolution projector which of course costs a little more – but is very affordable.
It has 1920×1080 native resolution, and the projector is much brighter. Surprisingly very affordable.
Further selection help
There isn't anything else you need to worry about before you buy. Just select the performance of the one you want, select our pick from the best above using characteristics you like (or get similar in the length you need). Buy it today while you still remember the key points above!
Did we miss something. Can you recommend another cable you'd like us to include? Please leave a comment below (comments are moderated).
Summary of best Ethernet cable for gaming on PS4 etc.
Well I hope I explained why you can use Cat 7 Ethernet cable for PS4 Pro and other gaming. I also hope I have saved you money and helped you select the best Ethernet cable for gaming on a LAN and which is the best internet cord for PS4, Xbox One or PC (online) gaming.