Do You Want the Best Surface Pro Accessories 2021?
This article will help you with our list of the best Surface Pro Accessories, with many being suitable for Surface Go, Surface Laptop and Surface Book. These of course are suitable for Surface Pro 6, 7, etc. and the new Surface Pro X, plus we some interesting and unique suggestions. These should help spark your imagination as gift ideas or to boost your productivity!
We have helpful links to take you straight to where you can buy or read on to learn more.
You can be more productive, be more connected and you will have the best fun! This list of the best accessories will also help you with gift ideas for Surface Pro owners.
Winner Best Surface Pro Accessory 2021
OMAX Digital LED Compound Microscope
Top of the list as a unique gift or accessory is this microscope! I first saw it late last year (this list was put together in 2020 and updated for 2021) and immediately wanted to buy one as a gift for my nephews (who are students)!
Is anyone out there reading this studying the COVID-19 virus?!

An unusual choice perhaps, but this list of Surface Accessories is unique!
This list is genuinely what I have, have used, have bought, have needed or have dreamed about!
This microscope comes with a built-in 1.3 MegaPixel Camera and more.

Read on to check it out in more detail below.
As suggested above, if you have a Surface Go, Surface or Surface Laptop, this type of accessory will work with all of them.
We have many more awesome accessories below. Do read on and enjoy!
Do read this whole article when you have time. I promise to make it interesting!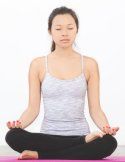 If not, I'll die trying… Maybe that is too extreme. How about I promise that I'll type for so long I'll get a dead hand…?
Legal note: As a Microsoft affiliate and an Amazon associate we are paid a small fee by Amazon if a referral makes a qualifying purchase (not all qualify, and it won't cost you any more either way as it has no effect on purchase price).
I emphasize you do not get charged any differently. In fact, we aim to find some bargains that save you!
Okay, let us HELP YOU find the best Surface Pro Accessories out there in 2021!
Index – highlights of the best Surface Pro accessories!
Best Microsoft Surface Pro Accessory in detail
Must-have Microsoft Surface Pro Accessories
Microsoft Surface Pro Docking Station
Superseded Docking Station Model for Surface Pro 3
Surface Type Cover Accessories
Best Microsoft Surface Pro Accessories for Entertainment
Best of Alternative Brand Surface Pro Accessories
Best second monitor for your MS Surface
The Best Surface Micro SD Card
Most common Surface Accessory – USB Hub
Best Surface Accessories for Students (see also the best overall)
Surface Pro Accessories for Portability or Mobility
Surface Car Charger and Power Supply
Additional External Battery For Surface Models
Other Keyboard accessories for the Surface Pro
Best Accessories for Surface Pro Protection
The Best Gift for Surface Owners
Unique and Best Microsoft Surface Pro Accessory
The unique award goes to this USB digital microscope by Omax.
YES, Microscope!
It is so awesome you want one even though you might not have thought about using one since studying!
Science reports were never so easy, with its built in digital camera straight to USB. The compound microscope magnifies from 40X-2000X.
If you have kids or want to be a young again, you have to get one.
If you work in the scientific field, having one of these on your desk connected as an accessory to your Surface Pro is bound to impress you and anyone else who walks into your office (or home).
It cannot rate as the best surface pro accessory overall because it is not for everyone, but it is a great gift idea.
A gift for yourself, perhaps?
Alternatively (and I emphasize we want to save you money) the runner up is this microscope with digital camera which works differently but is cheaper and has a higher resolution camera, with a discount on ready made slides at the time of writing (look for the Promotion).
I know it is not one of the branded Microsoft accessories, but it does lead a nice introduction to those that are.
Introduction to the best Microsoft Surface Pro Accessories
I know this introduction is a long way into the article, but I wanted to make sure I inserted that unique Surface Pro accessory first! So cool!
Note: My wife and I are long time Surface Pro owners and fans. A few non-airbrushed photos of our own tablets throughout this site prove it!
Other family members have bought their own after seeing ours. We have bought several Surface tablets and many Surface Pro accessories.
I am an Engineer with 27 years' experience and Casey co-writer for TheTechMentor.com is a very experienced computer tech and IT consultant (see the About Us for more, well, about us).
What sort of things will you find in this article? We have the best list of Surface Pro accessories for you here, based on our experience, research, and sought after accessories, put together this year.
Must-have Surface Accessories
With such a big investment in your Surface Pro, you are wise to look for accessories that will protect your New Surface further below.

Another important accessory, we help you find the best micro SD card to increase Surface Pro memory. Rather than a long list of test results, we reference them and get straight to the point to show you the best one for you.
We have also identified what we think are the best Surface Pro USB hub, keyboard options and replacement chargers in our list.
Whether you have just bought the new Surface Pro X model, the not-so-recent 2017 model, or Surface Laptop, or have an older Surface Pro 3 or Surface Pro 4, I want to cover all your Surface Pro accessories. So, where it makes sense to do so I'll point out the appropriate accessory for your device and mention any limits you might need to know. I want to make sure you get the right accessory for your Surface Pro (or other Surface model).
Has someone you know just bought a new Surface Pro, or one of the Surface Pro accessories below? Then share this page with them – sharing is caring!
You can help us by clicking through from here if you decide to buy – but you are under no obligation to do so! If not ready to buy it would be nice of you to come back here to click through when you are ready (you can add a bookmark or save this page as a favorite). As I wrote above, it is good karma!
The Best Microsoft Surface Pro Accessories:
Under this category are solely Microsoft Surface accessories (i.e. Microsoft branded Surface accessories).
Microsoft Surface Pro Docking Station
The best of all Microsoft Surface Pro accessories we say is the Microsoft Surface Pro Dock. This accessory is compatible with most Microsoft Pro devices, i.e. the Surface Pro 3, Surface Pro 4, Surface Book, Surface Pro, and Surface Laptop.
There is also this Microsoft docking station which is cheaper and is pretty much the same as far as service. The only problem might be whether there are any left (as there was low stock at the time of writing).
The most recent version of the Microsoft Surface Pro docking station is the 1661 here, but that will cost you more.
Greater power capability means support for greater power draw accessories or longer life with more standard accessories.
How to get the most out of it?
Tablet mode is brilliant, but when you get back to the office or home (or the office at home) you will no doubt want to connect to speakers, larger monitor(s) and keyboard. Maybe you can do like me and have a wireless keyboard and mouse pair connect via WiFi and a USB WiFi receiver. Not to mention instant connection to all the other peripherals you probably have.
There are blue tooth and Wi-Fi connections of course. These easily cover you for mouse or keyboard, or both.
I still operate in Surface tablet mode quite a bit when at home, don't get me wrong. Moving around the home, and Skype-ing from anywhere is cool. (Anywhere? Except maybe the washroom! Maybe that is not so cool…)
However, there is a certain 'home base' or 'HQ' feel about setting your Surface up as a PC too.
After all, that is what having a 2-in-1 is about. The Surface Pro certainly has the power and capacity for it.
When docked it is easy to have your Surface model hooked up to an external drive for automatic backup via File History. Never lose a file again, and never pay to get lost files back. See how to set up File History here (and how to use it! Opens in a new tab). Please do it as it can really save you!

Specifications:
4x USB 3.0 ports. 2x Mini Display Ports. 1x Audio out port. 1x Gigabit Ethernet Port.
There is yet another reason why you must have a Surface Pro Dock – instant power and recharge. Need I say more?
All right, I'll say just a little more.
You can use a portable (smaller) surface charger when on the go. Still, it just seems right to dock and know it takes care of everything at once.
You kind of do get two computers for the price of the dock in addition to the actual Surface tablet 2-in-1. Or is that three in total: tablet, laptop and Desktop PC? Bargain!
You do not have to get a dock I suppose (although I did).
Superseded Docking Station Model for Surface Pro 3:
The following dock is superseded as stated, but some of you might want to find the older style stand-dock within the Surface Pro 3 accessories category.
We loved using this and had to have one when they came out and I still have my Surface Pro 3 docked that way. To reemphasize; it is not for all Surface devices, only the Surface Pro 3.
Here is a link if you like the idea and want to buy the old docking station with in-built stand.
It was a nice design and functions fine.
My only warning based on my experience, is that the back does keep heat in.
It can cause your Surface Pro 3 to run hotter and have reduced performance.

If you run your machine hard for long hours, you might find it can overheat and performance will deteriorate. Secondly you will probably want to set it up higher than your desk, then use a separate keyboard on the desk.
I often used my Surface Pro 3 in a dual keyboard arrangement.
NOTE: Do not buy this stand style docking station for a Surface 3. The two are not compatible!
You could get by very well with the Arc Mouse and Type Cover keyboard. These certainly are two of the best Surface Pro accessories.
Microsoft Arc Mouse Accessory
I am impressed with the arc mouse after many years of 'use and abuse' although I was a little skeptic at first.
I bought one for my wife.
She loves the feel of the scroll feedback mechanism.
It really looks different; the mouse, reinvented.
I believe Microsoft designed it that way so it can snap flat to make it easier to pack to travel (which also turns it off).
I admit her arc mouse has copped some punishment because at night when I walk past I have been known to smack it flat to turn it off (when I notice the cool blue sensing light).
To be fair it is far more robust than I would have originally given it credit. It has never skipped a beat! By this I mean it works well, not that I never missed to smack it flat!
Factoid: you may know the Microsoft Arc Mouse connects to your surface pro via blue-tooth so it doesn't consume your Surface Pro's one-and-only built-in USB port.
Smart in many ways this mouse is (read in a Yoda-like voice if you like).
(Sorry, this is a fact, not a factoid!)

The arc mouse therefore is highly recommended.
Now there are several different editions:
This Surface Arc Mouse is cobalt blue, and is the newest version. It also comes in black, burgundy and light gray. You can scroll vertically and horizontally with the "innovative full scroll plane".
You must have Bluetooth!
This Microsoft Arc Touch Mouse is similar with touch to scroll function (no horizontal scroll built-in). It is cheaper.
So if you want an awesome mouse but save money at the same time, this is the one to get.

Type Cover Accessory
A close second must-have Microsoft Surface Pro Accessory is the Type Cover keyboard.
Although if you don't want a docking station (and some people don't ever use one), it becomes the number one must-have Surface accessory.
We originally bought and love the Microsoft Blue (even though it is either cyan or bright blue – that is just what I call it).

This revamped version of the Surface Pro Type Cover has a new improved design with the keys slightly spread out for a feel that is more like traditional laptop.
FEWER TYPOS!

Lesser-known facts
I have found the Surface Type Cover keyboard is quieter than any other keyboard I have ever used.
The integral mouse pad also is quieter than your standard mouse.
People who don't have real experience with these keyboard accessories will not be able to tell you that! We do!
Think using it in bed next to my wife sleeping. With the backlight it is just made for that!
In addition the fact it is a back-lit keyboard is awesome and works perfectly.
All these combined can be handy when you need it, like when you are watching – er, I mean – working late at night next to your spouse, or not wanting to wake kids! (Well, maybe that is just me.)
It comes in colors matching the other most recent accessories (use the text link for the cobalt blue, burgundy etc.).
This version the Microsoft Surface Pro Type Cover with fingerprint ID costs only slightly more (currently with a good discount at the time of writing) and it has the larger mouse track pad and the FINGERPRINT ID sensor. Cool!
As we haven't used this one ourselves it was difficult to put it ahead of the standard new type cover. I imagine if you work late or wake up early and jump straight onto your Surface Pro, then the fingerprint ID is a nice touch to save typing your password. The technology is quite mature now.
Both keyboard accessories are compatible with Surface Pro 3, Surface Pro 4 as well as the more recent Surface Pro (2017) Surface Pro 6, Pro 7 and Surface Pro X.
This one is a more recent version of the Type Cover. More expensive but more recent.
Save money or get the most recent – it's up to you!
Other Surface Type Covers
We also own the gray (professional looking) and the purple Surface type covers. If you only have the tablet then we strongly recommend you buy the keyboard as your next best accessory.
It helps protect your tablet screen, first of all. Otherwise you end up buying a cover anyway, right?

Secondly, there are more convenient functions available direct from the keyboard. For example, you can screen copy easily.

It has the mouse track pad built-in.
You can initiate a screen copy with the Surface Pen, of course. However, I still find it easier (or more practical) with the type cover. Now, where did I put that Surface Pen…?
One interesting thing you might not know – The French or Spanish Keyboard
I promised to make this an interesting read rather than just a boring list of Microsoft Surface accessories.
Did you know in different countries, the keyboard has different arrangement of keys?
Some are quite similar with only a few characters different here and there, and others are very different.
You probably know the English keyboard as QWERTY. These are the first 6 top left-hand side letters on the keyboard.
However, the French New Surface Pro Keyboard has the first letters as AZERTY.
The many different accents used in the French language means that the function of the French keyboard is necessarily very different.
So not only does the Surface type cover come in several different colors, it is one of the most varied accessories because it also comes in different language key arrangements too!
Not only for the French living in the US, some Canadians will want to get a English-French Keyboard as an accessory to their Surface Pro. Also great if you live in… oh where else to they speak French?
DO NOT BUY ONE OF THESE BY MISTAKE if you only want the QWERTY keyboard!
Tip: When you hear someone complain that their <A> and <Q> keys are mixed up or <M> and <;> keys are swapped, suspect the language of the keyboard!

Surface Go Keyboard
The Surface Go is still very popular.
Here is the cheaper Surface Go Keyboard.
This is the Microsoft Surface Go Signature Type Cover (Platinum).
You can go for the newer Surface Go Signature Type Cover here, which will cost you just a little more (around $30 more).
To see more go back to the index at the start.
Replacement Surface Keyboard:
Help for existing Surface Keyboard problems (as I wrote above there is more to this article than just a long list of Microsoft surface accessories). If you are one of the unlucky ones for whom there is a problem with your type cover, then try checking all the connectors, cleaning them and also see if you can download new driver for it.
No need to get a replacement if you can fix it, right?
If you do not have success with that then I suggest you buy a new one, in a new color. You might be shocked by this, but it is such innovative technology to have the tactile feedback in such a thin keyboard cover, you really would not want to be without one. Students (apply stern voice here), I point out that you need to take some care with this technology rather than just throw it in a bag and throw the bag on the floor!
For non-Microsoft branded Surface Pro keyboards, which can save you money, see just a little further below.
Best Microsoft Surface Pro Accessories for Entertainment
Eye Popping Surface Pro Accessory
We bought a device that allows us to project the surface pro screen direct to our big screen TV. It makes the Surface Pro the perfect device for streaming, projecting and watching movies.
It is a a Microsoft Wireless Display Adapter to connect to a screen, using Miracast. There is a USB dongle to insert into your smart TV.
I wanted to put this one into the best accessories section, just because I love it so much. You should have seen my brother-in-law's eyes!
My compromise was to put entertainment directly under the best accessories section.
I find it is very easy to use after the first one or two attempts. Like anything, there is a learning curve yet it is easy for this great accessory. Very easy in fact.
Surface Pro KVM
Well the above two sections just happen to hit the KVM (Keyboard Video Mouse) combo! Video device accessories such as a second monitor, do not rank in our list of the top MS Surface accessories (above) for a few reasons:
A video device does not make this list in the above section because you really can get along fine only using the tablet screen for your only display, especially for single person viewing.
Two people viewing a movie works okay.

I don't think there is a Microsoft branded monitor out there. Feel free to correct me in the comments below If I'm wrong!
This makes a nice segue ("seg-way") to the next section!
Best of Alternative Brand Surface Pro Accessories
Are you wondering what are the best non-Microsoft Surface accessories?
This section shows the most useful and best alternative brands – other than Microsoft – Surface Accessories.
Best second monitor for MS Surface
A really cool second monitor to consider is this portable monitor.
After all, your Surface is portable, so why not make your second monitor portable. Great idea!

The Best in our opinion is this Samsung monitor. I have a Samsung screen myself.

That said, of course there are very many you can view and try in your local computer or electronics store.
It is a great way to try before you buy.
See them in action first and support your local computer outlet too!
Non Microsoft Surface Pro Type Cover
This one is the Fintie Type Cover for Microsoft Surface Pro 7 / Pro 6 / Pro 5 / Pro 4 / Pro 3.
Hey, my guess tells me it'll work for the Surface Pro X too!
See also the best Wifi Keyboard selection.
The Best Surface Micro SD Card

There are no branded Microsoft microSD card, we think. Feel free to 'rub our noses in it' in the comments below if we are wrong!



Whist most people would benefit from a microSD card and so should make any 'best of' list, we have to select one from brands other than Microsoft, as you probably expect.
No More Worrying about What to Keep and What to Delete!
The best of alternative brand Surface Accessories is the microSD card for the microSDXC card reader.
Why?
Because the microSD is the best Surface Pro accessory for adding memory, due to the tiny size and minuscule weight.
SanDisk Ultra is the best non-Microsoft Surface Pro Accessory.
Next best  micorSD card accessory for Surface Pro


Next best is the SanDisk Ultra microSDXC.
You want the models shown if you are doing some heavy duty video recording, or other demanding service.
There are other good options for less demanding high-data-transfer rate applications (pretty much everything other than video recording).
Highly Rated MicroSD
Also rated highly is the Samsung EXO, which places 3rd in the best Surface Pro Accessories.


If you are look for standard performance with a reasonable price, you can try the following SD cards and also go for smaller memory capacity.
Best External hard drive for Surface Pro
A hardware option for backups is an external SSD 'hard drive'. A Solid State Drive is smaller than an external HDD and doesn't need a separate power source. This makes it a better accessory as it is conveniently portable for on-the-go tablet use.
Of course, the microSD is the best Surface Pro accessory for adding memory, due to the tiny size (and miniscule weight). You insert it into the Surface's microSD slot in the back under the kickstand.
For large backups and mass storage, you must go for an SSD external drive.
Another more point about backups – I recommend the 'Seagate backup' model to make it very easy to prepare backups. But I also have bought Western Digital and others.
Final point on the subject: get a HUGE external drive, the most you can afford.
There are many people out there searching for how to increase Surface Memory because modern massive digital photos and videos, music MP3s and MP4 collections use up that memory FAST!
Stretch your money further
For practically trhe same amount of money, you can get ten times the amount of storage with an HDD.
Check out this 10Tb backupplus hub!
Most Common Surface Pro Accessory – USB-Hub
Most people want to get a USB hub for the Surface Pro.
Let's face it, with only a single in-built USB port due to the tiny minimalist tablet base-design, you will always find this useful. It will not replace the docking station of course, and it is small enough to carry with your Surface whenever you travel or commute.
You cannot go wrong if you buy a USB hub as a gift for a Surface Pro owner.
Best Surface Accessories for Students
Let's agree, the best surface accessories for students are often those that are the cheapest.

This would be true for many students anyhow.
This means all the above non-Microsoft brand accessories above are worth a look.
For students who type a lot, I'd recommend a WiFi mouse and keyboard combo.
To see more go back to the index at the start.
Best accessory for biology, medicine and science students
Well, you saw my microscope suggestion right at the top of this article! What a great idea to spark an interest in STEM (science technology engineering and mathematics)!
The 'type cover' Microsoft keyboard (also above) is a great one to buy as a gift for a student who might not have bought the cover with their Surface Pro tablet.
Best Surface Pro Accessory for Students
This suggestion is an important one for students:
Why?
Because many students hae the tendency to throw their tablet into their back pack and forget it's there.
This means it gets thrown around.
At the end of the day, the Microsoft Surface Pro is high tech hardware with tiny components in the computer boards and cables and wiring all soldered in place. In addition, the manufacturer glues together some parts – I assume for tight fit and size miniaturization. This is in line with the trend of increasingly non-customable tech products.
Consider also that the size makes it less robust than a smartphone.
Back to my point: All this means is you do want to minimize jarring and bending! I make this warning with solid knowledge of people searching for fixes when their surface pro won't turn on, for example. We can fix the most common cause. In the worst case however, some physical misuse can lead to internal components becoming weakened and broken.
I read in a forum a guy said he would have to warm his Surface Pro with a hair dryer for it to start.
This means loose connections inside. Probably from mistreatment.

Nasty!
Avoid these terrible problems and protect the physical integrity of the device.
To learn more, see this article on what to do when your surface wont turn on.
Surface Pro Accessories for Portability or Mobility
Please take note of the back-back ideas in the above section. for students as they are relevant for carrying your Surface.
The strong message first to get is to make sure you PROTECT IT!

Some big names are investing in battery research.
Elon Musk (of Tesla) for example. The technology will continue to get better, but why wait (and pay for) the next breakthrough technology when these charger accessories will help you right now.
Surface Car Charger
This MS Surface car charger is very handy if you need to run and recharge while in the car.
Brilliant if you travel around by car for business.
Wonderful for holidays and road trips!
Like many chargers, it has a handy general USB charging port too.
External Batteries For MS Surface
We're talking additional "horsepower" – External Battery extension accessory!
Can you buy external batteries for the Microsoft Surface? Yes you can!
Our choice of the best external Battery for Surface like this one has a large capacity is a sought after accessory when you travel a lot for work.
If you are not likely to be in or near a car all the time, then you will likely want to get one of these.


TIP: In our experience, external batteries are great but after a while they don't quite achieve what the original claims are (in terms of battery life or recharge capability). So get the most powerful money can buy if you are buying for work.

On a positive note, these external batteries are getting better every year.
Other Keyboard accessories for the Surface Pro
I mentioned the surface dock above. You will want a brilliant keyboard to give to better typing performance and ease.
I use a Logitech keyboard and mouse combo.
One thing I like and occasionally find useful is the USB connector WiFi receiver fits inside the mouse so you don't lose it.
Battery life is really long. Sorry I am not more specific about it, but I have NEVER replaced the batteries.
I'm not sure if it is this exact one, but one like it. You can pay more and get a back-lit keyboard, which is one of the things I love and really find useful about the Surface Type Cover itself.
More Windows Surface Accessories
Using Windows, Surface accessories that help getting the most out of it are:
The Surface Pen stylus
That dial thingy (not the official name!).
More seriously, 'that dial thingy' you might have seen around is called a Surface Dial.
It is a very interesting new tool designed by Microsoft to integrate with Windows Surface.
When you are working with only the Surface Pen (without the keyboard or mouse), the Surface Dial makes a great accompaniment.
It readily gives you access to on screen menus and more. So these two combined work well together as Windows Surface accessories.
You expect a learning curve, but no doubt there is a rewarding feeling for exploring its use and knowing you are on the cutting edge with these pair of Windows Surface Pro accessories.
Best Accessories for Surface Pro Protection
Protecting your Surface Book, Surface Pro or Surface Tablet requires getting one or more accessories that cover your Surface in use or in transit.
Has that someone special ever asked you, "Have you got protection?"
Accessories for Microsoft Surface Pro that help provide additional protection are
Type Cover (i.e. keyboard already 'covered' above )

Screen protector

Hard Case

Soft case

Backpack with laptop/tablet slot
Well, actually I think these are all covered above.
To see more go back to the index at the start.
If not you can search once you have followed some of the other links provided.
The best accessories for Microsoft Surface are either one of the protective cases or a protective bag or both (not the screen protector in my opinion, as you will see it has a tough screen).
You be wise to get a soft or hard case in addition to the Surface Type Cover. My wife bought a beautiful purple one that goes nicely with her purple type cover keyboard.
Is a Screen Protector necessary?
I never had a screen protector or case (other than the keyboard).
Instead, I bought a backpack with a laptop/tablet slot. I travel (much less so right now!), and a bag with easy access laptop or tablet slot is essential if you will be traveling through airports like me. The padding all around protects my Surface nicely. I'd say it even helps minimize bending when my bag is crammed full for those long trips away.
Whichever way you chose to go, make sure you think about protection. I do not recommend this lightly.
Note: I have a very popular article that gives fixes to web surfers looking for help with a Surface pro not turning on. It works well, unfortunately I cannot help some unfortunate people whose Surface won't turn on at all because the internals become loose or disconnected. This might have been due to a lack of protection or lack of care and thoughtfulness.
We love readers to come back to read TheTechMentor.com, but not for problems that we can't fix. So look after your Surface please!
Tough Screen
The newer 2017 Surface Pro and more recent models has gorilla glass on the screen. That stuff is tough! It is also is on iPhone's and for sure it takes some beating. (Yes, in this case I mean knocking about.)
However having said that they do claim less finger smudging.
In addition, I suppose my engineering brain can see that a flexible membrane over the hardened glass has potential to stop or reduce risk of brittle fracture under certain circumstances. I have not bought and used one on my Surface Pro, but we list it here because I am serious when it comes to accessories for Microsoft Surface Pro protection.
A screen protector accessory must provide some incremental protection particularly for the Surface Pro 3 or 4. One advantage is they are a low cost option for sure.
A Microsoft Surface Pro is a big investment and a wonderful purchase, so look after it!
Replacement kit
Not sure that you call replacement items that come with Surface accessories or just OEM (Original Equipment Manufacturer) parts!
In any case, I suppose the Surface Pro and other Surface models (Book, Surface 3 or Surface 4 etc.) have been around long enough that, new parts exist with improved designs and features. So if you are buying a new Surface Pen or the new keyboard, you kind of are getting Microsoft Surface Pro 4 accessories (or Surface Pro 3 accessories). I hope by now we have covered all of those above for you.
The Best gift for Surface Owners
The best gift is the one that will let them get any Microsoft App or accessory they like.
In my opinion though, the docking station is the most useful gift. If you get one of those you can't go wrong, if they don't have one already.
I say this, because of all the accessories out there for the Surface and Surface Pro rage, even if you have one you can always find a good use for another. In this case portability, for example you can leave one and use at home and work. (Especially those who work both in the office and away from home after the Covid-19 pandemic which has drastically increased the number of worker at home.)
Microsoft Windows Store Gift Card
I prefer to think of it as a very generous 'get what pleases you' style gift.
I prefer to think this, rather than call it 'I can't think of what you like' gift!
Following the gift card line and if appropriate (that is they like games and more from Xbox), you might want to buy Xbox gift cards.
Whatever-else-we-could-think of Surface Pro Accessories
I couldn't think of what to call this section (giggles – I'm kidding of course. Sort of).
The above are certainly good gifts to buy for Surface and Surface Pro owners. What about other ideas for accessories from our own experience?
Surface Accessories for Internet connection
How you you connect a Surface to the internet?
Well of course one thing we didn't cover before here is connecting your Surface to the internet.
So let's do it now.
If you need a wired connection, you will want an Ethernet cable.
See our article for the best Ethernet cables here.
If you do not have a dock which can connect via an Ethernet cable, you will want a USB-Ethernet cable connector accessory for the Surface's USB connection.
Do understand there is nothing special do to to make it work.
Your Surface pro will connect automatically to the wired Ethernet cable to the internet as soon as you connect it.
It will take precedence over the WiFi connection.
Microsoft Surface Pro Accessory we wish existed
I always wished there was a cable I could use that would connect from the Surface Type Cover to the connector at the base of the Surface Pro tablet.
If anyone EVER hears about something like this, please let me know.
To get around this I have a wireless keyboard and mouse with a wifi receiver that I kepp almost permantly in the one USB on the Surface Pro itself. 
Reason 1
That way I could have the type cover disconnected and in a comfortable location such as on my lap or simply on the table (and elbow-hand height). I would then mount the Surface tablet at a good height for my eyes (top of the screen near to even with eyes).
Thankfully, my eyes are much higher than my elbows in a normal seated position! However, for long periods of working it means either a second monitor or a second keyboard plus docking station. All of which I have!
Reason 2
Such a cable would be a great invention for the lounge room. The tablet could then be over on the coffee table, projecting to the TV, and thus avoid the downpour of popcorn crumbs.
The type cover would be handy nearby. If on my lap, I guess it would just have to cope with the popcorn. Maybe I did not think this one through quite as well as the first reason.
As I wrote above, if you know of such a cable accessory then please, PLEASE tell me in the comments!
You'll probably just tell me to get a WiFi keyboard (I do have one!)
I hope I have been somewhat entertaining, if not thorough. It is now time to wrap up.
If we've missed something or you have your own non-Microsoft accessories to add, please write in the comments below.

Has someone you know just bought the New 2017 Surface Pro, or one of the above Surface Pro accessories? Then PLEASE share this page with them for additional ideas – as they say sharing is caring!
Wrap up of the Best Surface Pro Accessories
Well, this sure has been a long article as I wrote at the start. Well done for reading right through to here. From Surface Docks to USB memory extension accessories, we've covered a great selection of the best. I am without a doubt you now want to buy many of the best Surface Pro Accessories today!