Instant messaging is not just for personal use. It is also a great way for employees to communicate with one another in the corporate world. If you are in IT, then setting up an instant messaging server can be a great benefit to your company. And the best part is that you can set one up without spending a dime. In the following tutorial, I would like to guide you through the easy process of installing my personal favorite IM server software, Openfire.
Openfire is an open source IM server software that uses the Jabber protocol. This means that any IM client that supports jabber can connect to your server.
Step 1: Figure out which computer you want to make your IM server. The good thing is that Openfire uses very little resources. You can view the requirements here.
Step 2: Download the Openfire installer.
Step 3: Run the setup wizard.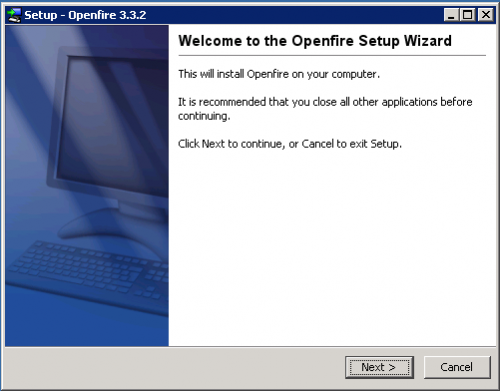 Step 4: When the installation finishes, you will run Openfire for the first time. Click "Launch Admin" to bring up the configuration.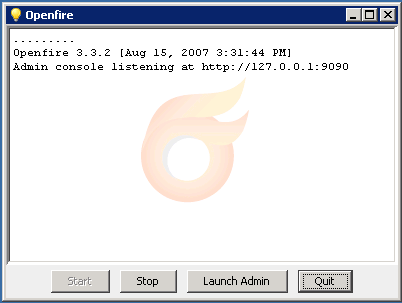 Step 5: Next, choose your language and click "Continue".
Step 6: Now you will configure your server settings. The "Domain" will be what you want to call your Openfire server. Leave the default ports unless you would rather use something else.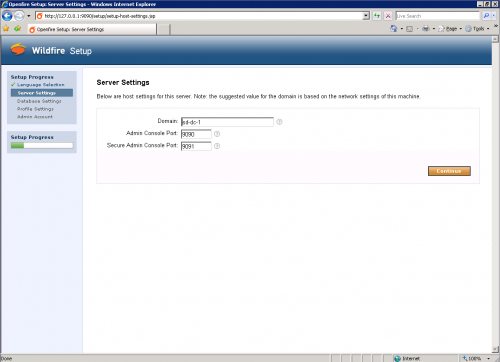 Step 7: Next, you will be able to choose your database settings. For the easiest setup, choose "Embedded Database".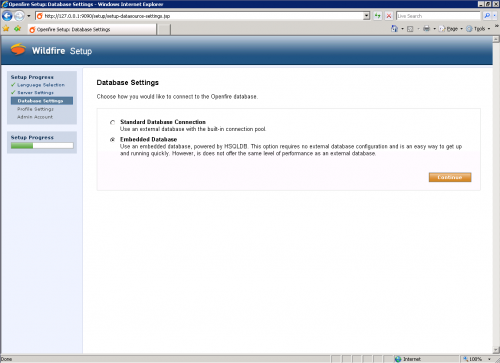 Step 8: Next, you will choose how you want to control your users. If you have an LDAP server you can configure Openfire to work with it. For the easiest setup, choose "Default".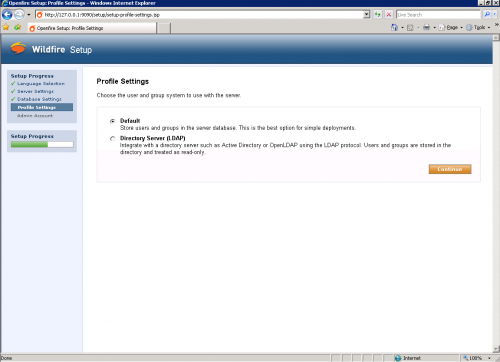 Step 9: Next, you will set up your administrator account.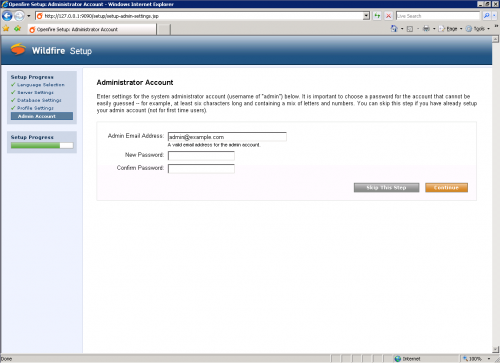 Step 10: You are now finished with the initial configuration. Now click "Login to the admin console".
Step 11: Once you login, you can now view and change all of your detailed settings.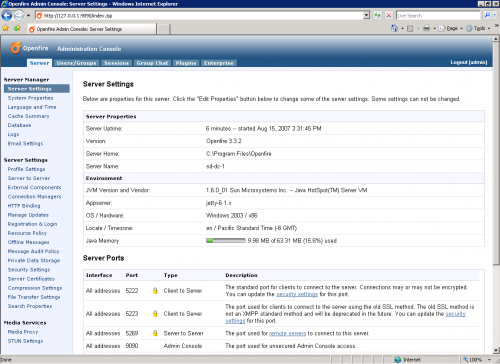 Step 12: Click on the "Users/Groups" tab to manage your users.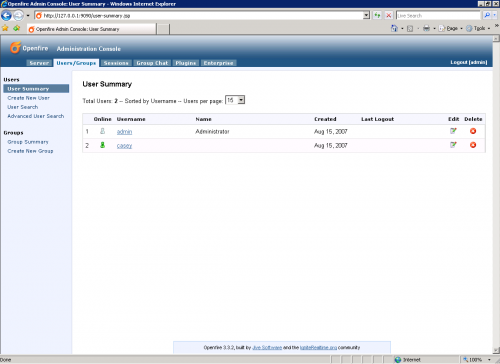 Step 13: Now go to another PC and install your favorite Jabber client. You can view a list of them here. You can connect to your new IM server by using the server name (domain) and ports you specified in step 6.
If you have any experience setting up an IM server please feel free to share.