Keeping track of Microsoft licenses can be a daunting task when you manage a network with multiple computers. This can be especially true when you are given the task of inventorying computers on a network that you personally did not set up. You could go to each computer and inventory it individually but this could take lots of time depending on the amount of computers. Or, you could use a free program that will scan each computer on a network and do this for you.
The Microsoft Software Inventory Analyzer will scan a network and give you a report of which Microsoft products are currently installed on each computer. You can then use this report to figure out how many licenses you will need to purchase or how many extra licenses you have. In the following tutorial, I would like to guide you through the step by step process of using this tool.
Before We Begin:
Download and run the Microsoft Software Inventory Analyzer.
Step 1:
After you run the program, you will be presented with the welcome screen. Click "Next."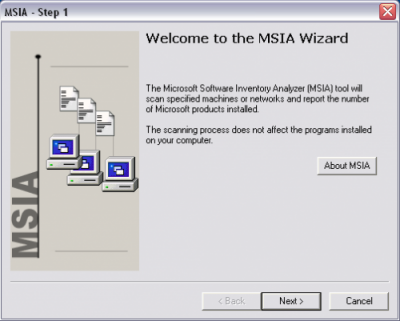 Step 2:
You will now choose your scan settings. You have two options.  You can choose "Scan using Custom settings" if you plan on scanning the network frequently or "Scan using wizard" for just a one time scan. For now lets just choose "Scan using wizard." Click "Next."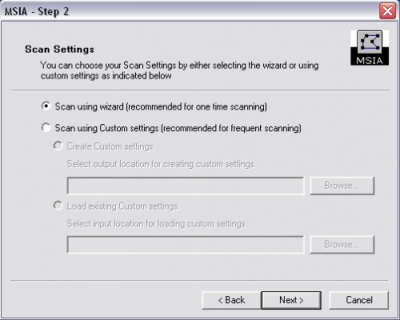 Step 3:
Next you will choose the type of scan. Choose "Network" to scan a network.  If you are not logged into the network with administrator rights then click "Login As…" to put in your username and password. Click "Next."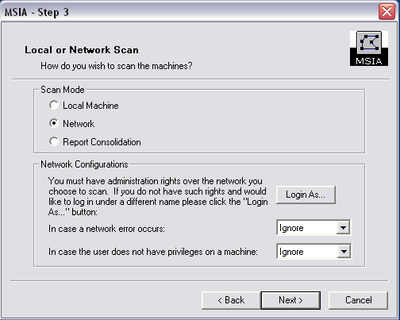 Step 4:
Now you will choose which machines on the network to scan. For this tutorial, I am going to select "Specify the range of IP addresses" because not all of the computers on this network log into the domain. Click "Next."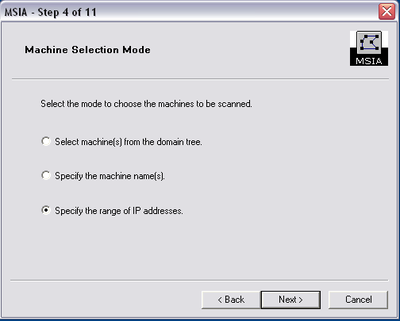 Step 5:
Now enter the range of IP addresses that you want to scan. When finished, click "Next."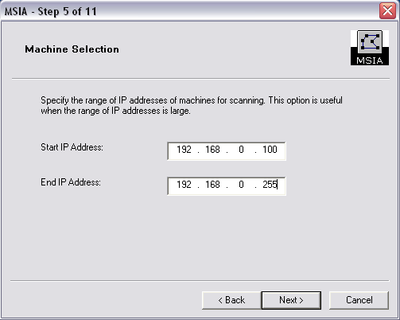 Step 6:
Now you will choose which types of Microsoft products you want to scan for. You can choose individual products are all Microsoft products. When finished, click "Next."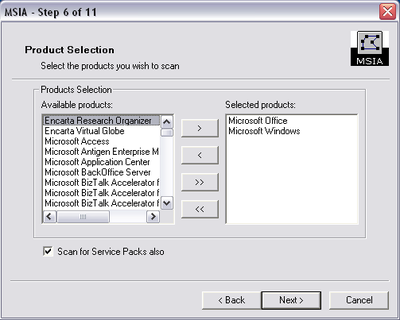 Step 7:
Choose the type of format that you want to generate your report in as well as where you would like the report to be saved. Click "Next."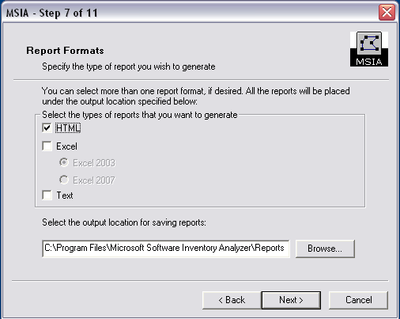 Step 8:
You now have the options of consolidating this report with other reports you have generated. Click "Next."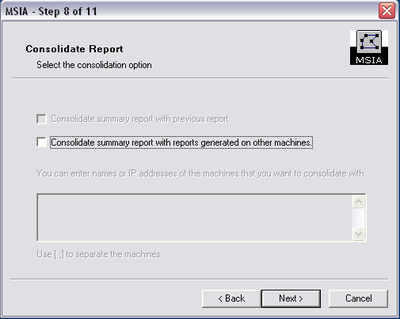 Step 9:
You will now confirm your settings. You can even have the report emailed to someone including yourself if you like.  You can also save these settings as default settings so they come up next time you run MSIA. When finished, click "Next."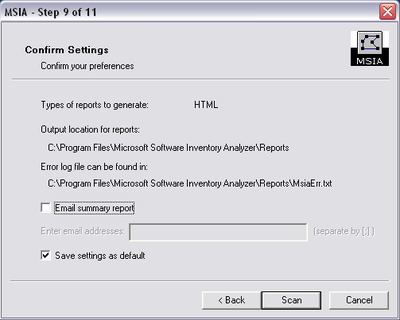 Step 10:
MSIA will now scan the computers on your network for the Microsoft products you specified.  When the scan is finished, you will be presented with a list of machines that MSIA failed to scan and the reason why it couldn't scan them. You can attempt to fix the problems with the machines and rescan them by selecting the check box next to them or skip them by just clicking "Next."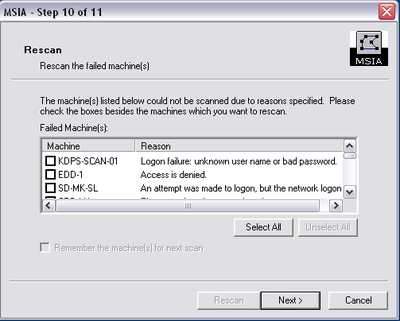 Step 11:
Your scan is now complete. Click "Finish" to view your report.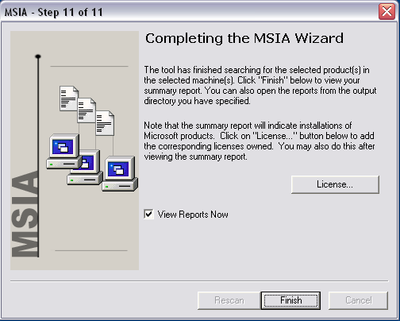 You will now see a report of all the Microsoft Products you scanned for that are installed on the computers on the network. By default, MSIA will tell you that each product has a license deficiency until you tell MSIA how many licenses you own. MSIA will even tell you which Service Pack is installed so it can also aid you in discovering which machines need updating.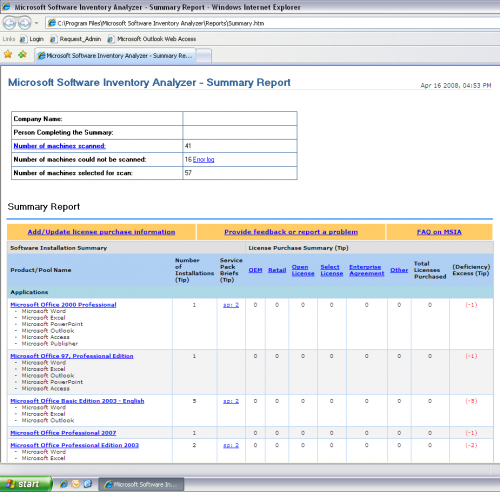 Feel free to share your experience with MSIA or any other similar programs.