For most computer techs, installing Windows seems pretty straight forward. That's because, if you are like me, then you have probably done it a thousand times. However, for those just getting into IT, this may not be the case. If you have no experience with installing Windows then you can now familiarize yourself with this process by using the free Windows XP Setup Simulator.
Just FYI
Just a quick side note: If you are in IT (and as you are reading this page, there is a good chance you are!) then you might be interested in something I am getting into at the moment.
It is called ATERA, and it would be great for anyone with a small IT services business. (Have you heard of them?)
If you're interested or want to learn more, see here!
The Windows XP Setup Simulator
The Windows XP Setup Simulator allows you to practice installing Windows as much as you want on any computer. Just simply run the program and you are guided through the setup process just as if you were actually installing Windows on a computer.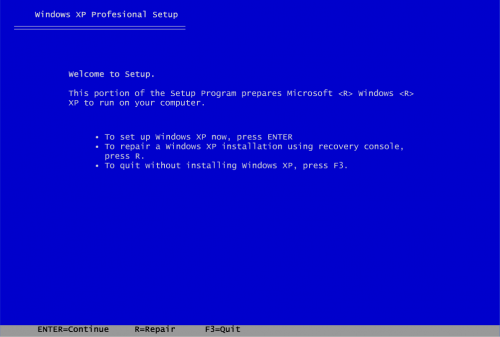 The simulator is self-contained so it doesn't interfere with your current Windows installation in any way. You can also use it to practice your Windows 2003 installations because the process is very similar.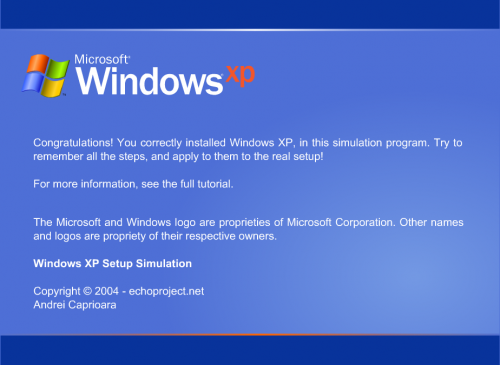 The simulator also comes packaged with a guide that explains every step in the Windows XP setup process.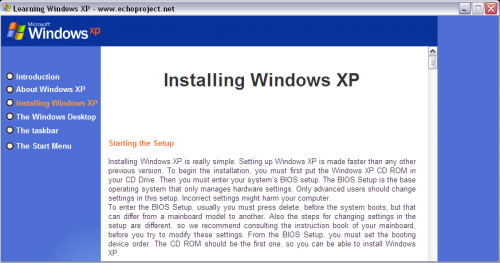 Unfortuantely, there isn't a Windows Vista or 2008 Setup Simulator available yet that I know of.  For now, you can just follow Installing Windows Vista: A How-To Guide and How to Install Windows 2008 Server Step by Step.