I was recently faced with a situation where someone had used a "leaked" product key when setting up some Windows machines that I now manage. Not only did the computers start receiving very annoying error messages every time they started up, but they were also unable to receive Windows updates. To fix this, I was able to use a very simple utility to change all of the keys quickly without having to reload Windows or edit the registry. In the following tutorial I would like to show you how to do the same.
The utility that I used is called WinKeyFinder application and is self contained in a single exe file. And the best part is that the program can run directly from your usb flash drive.
Step 1: Download WinKeyFinder and extract it.
Step 2: Next, run WinKeyFinder and you will see your current Windows Product Key. I have blurred out the one below for security reasons. [Note WinKeyLite is no readily available – Ed]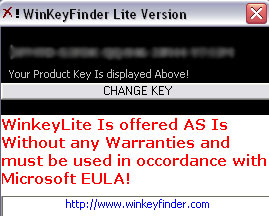 Step 3: Click the "Change Key" button and you will now be able to change your product key.


Step 4: Type in your new valid product key and click "ChangeKEY". If the change is successful you will see this dialog box with your new product key. Click "OK".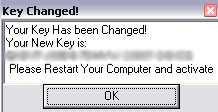 Step 5: Now reboot your computer for the settings to take effect.
Windows Vista also has a built in feature that allows you to change the product key. If you would like to use this feature instead follow these instructions.
Step 1: Click on the "Start" menu. Right click "Computer" and click "Properties".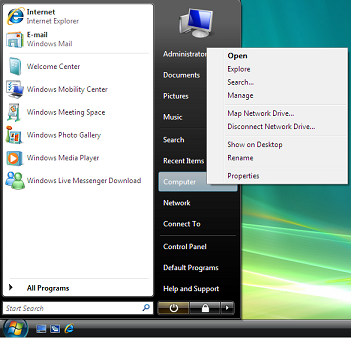 Step 2: A system information window will come up. At the bottom, you will see your Product ID. Click "Change Product Key".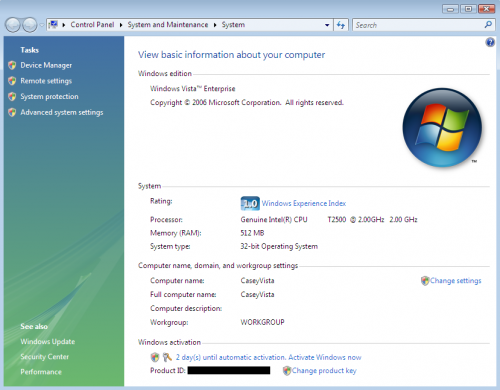 Step 3: Enter your new product key and click "Next".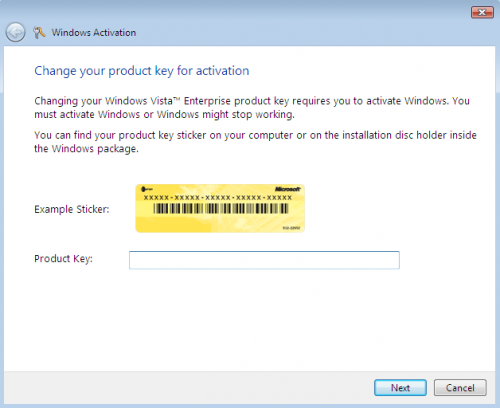 Step 4: Windows will now communicate with Microsoft to ensure that your product key is valid. If it is successful, you will see an "Activation Was Successful" message. You have now changed your Windows Vista product key.
Please feel free to share your your experiences.