Back when I had a forum on this site someone posted a utility that allows you to back up printer drivers on one computer and restore them on another.  This utility has saved me countless amounts of time, especially when setting up new computers.  And since I don't have the forum anymore, I felt like I needed to re-share it.  So in the following article I would like to show you how to use this great tool.
STOP PRESS! – Black Friday Special
If you are in IT (and I suspect you are because you are reading this page!) then you might be interested in something I found relevant at the moment.
I'm sharing it because I found they have a Black Friday Special!
It is called ATERA, and it would be great for anyone with a small IT services business.
Black Friday has gone but it seems the special is still on their website so I'll keep the link here until I see it has gone.
I love the way they charge only by the number of IT professionals using it, so if you are a one-man band or small team (like many of our readers), this might be best option to compete with software often only viable for bigger companies. Of course they are for large business too. It is just that their pricing method is unique and practical.
I'm pretty happy because I found they have a Black Friday special at the moment. Sign up for a free test license and you benefit later on if you decide to become a paying customer. There is only upside! Just for your consideration.
If you're interested or want to learn more about their Black Friday Special, CLICK HERE!
Now, on with using Print Migrator.
Step 1: Download the Print Migrator Software Utility
The first step is to download the Microsoft Print Migrator utility.  This utility was actually designed to backup printers on print servers but also works on desktops.  It's also a stand-alone app so it can be ran from anywhere including your flash drive.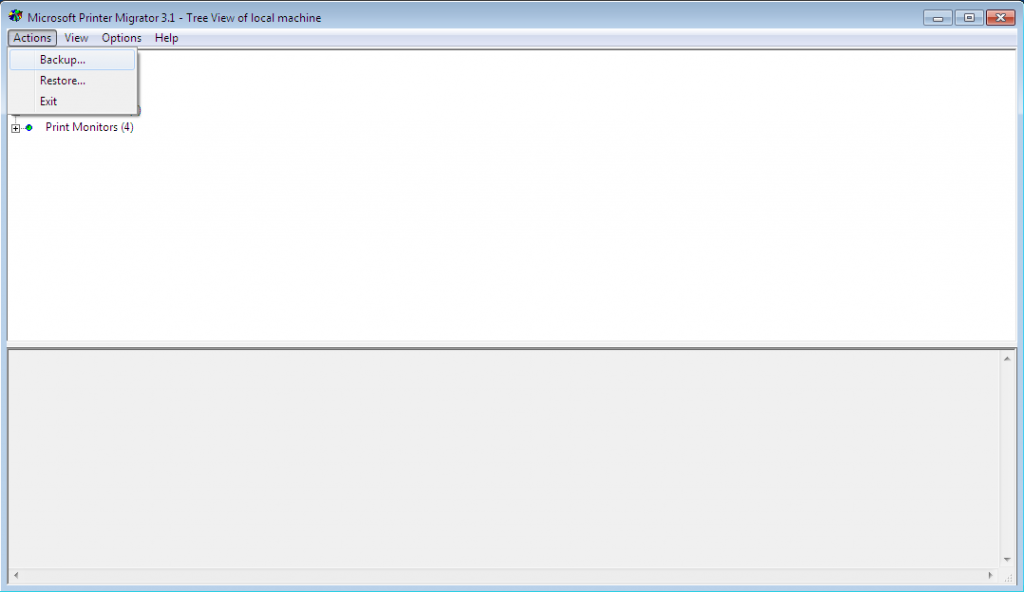 Step 2: Run and Select Backup
Once you open the Print Migrator, click on the "File" menu and select "Backup."  You will now choose a name and a location where you will backup your printers to. Click the "Open" button to begin the backup.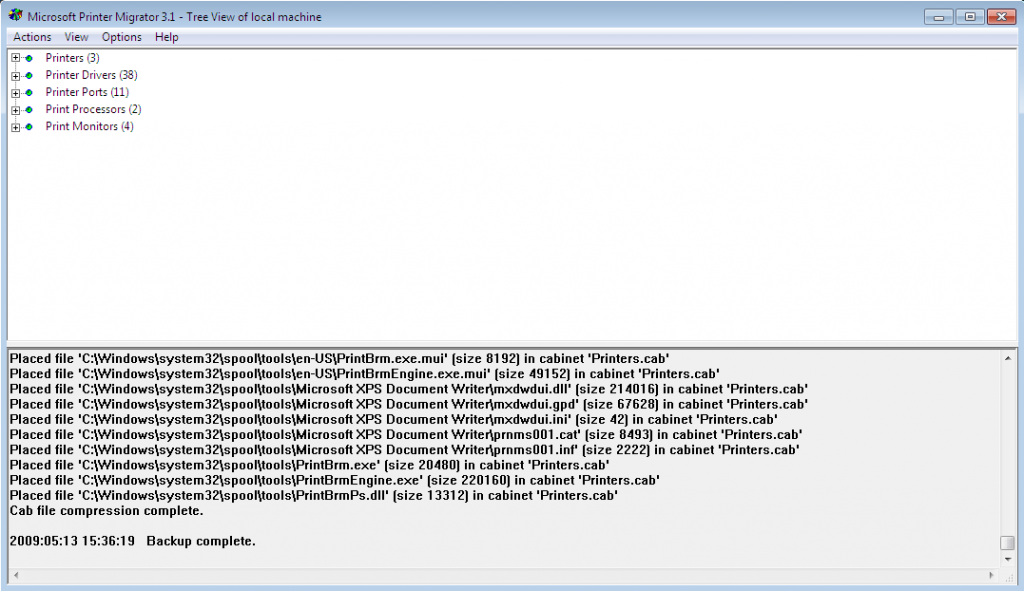 Once the printers are done backing up, you will see a message in the bottom window that says "Backup Complete."
Step 3: Transfer Printer Driver Backup and Migrator to Other Computer
Now you are ready to restore the printers on another computer.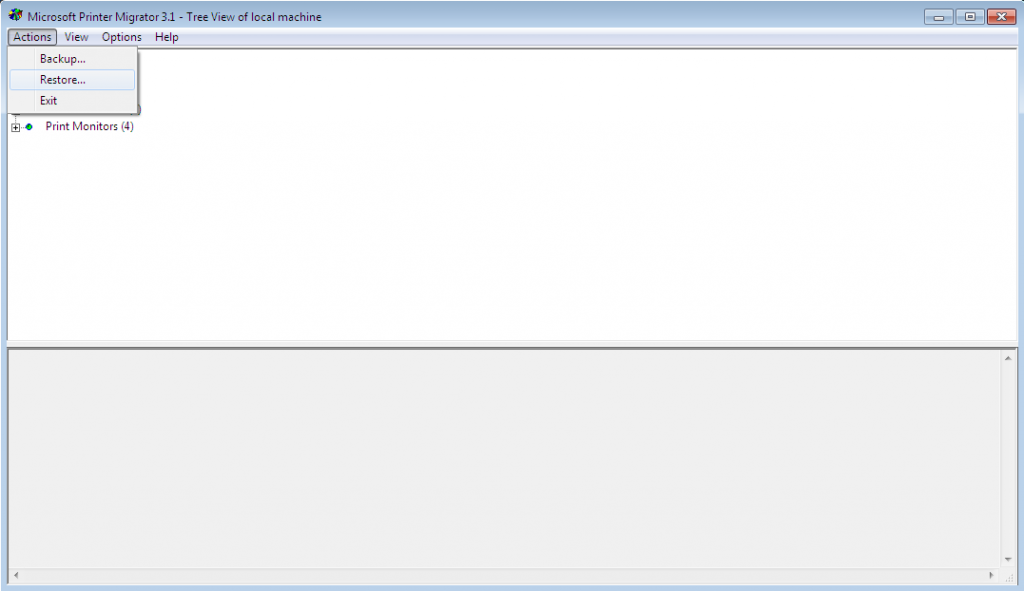 To restore them, just transfer the backup file and the Print Migrator utility to the other computer and open the Print Migrator.
Step 4: Restore Printer Driver Backup on Another Computer
Then click the "File" menu and select "Restore."  Select the backup file that you created and click "Open."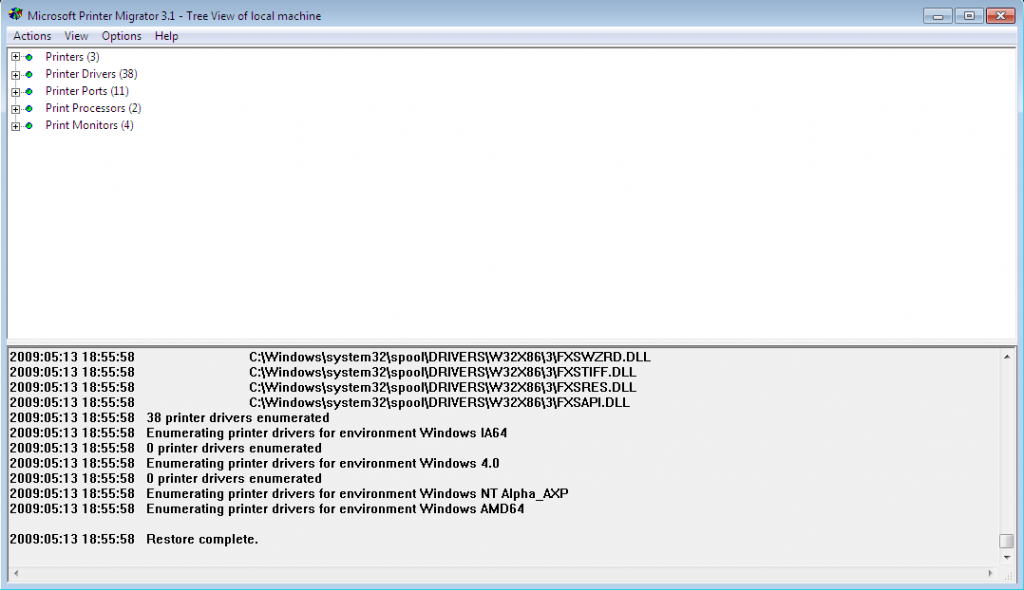 Once the printers have been restored you will see a message at the bottom that says "Restore Complete."
You are now ready to use your printers.
Summary of How to Back up Printer Drivers and Restore them on Another Computer
So you see how you can use the Ol' MS Print Migrator software program to perform the backup and restore printer drivers to another computer. Not mentioned above is that it might only be required under certain circumstances these days. Thanks again to the user TheKoz who originally shared this utility.