Many people don't realize that all USB flash drives are not created equal.  Depending on the type of memory they have, their speeds can vary greatly.  Being in IT, I have accumulated a small collection of these drives and have needed a way to test them to see which ones are worth using.  I have found three great apps for doing this and I would like to share them with you.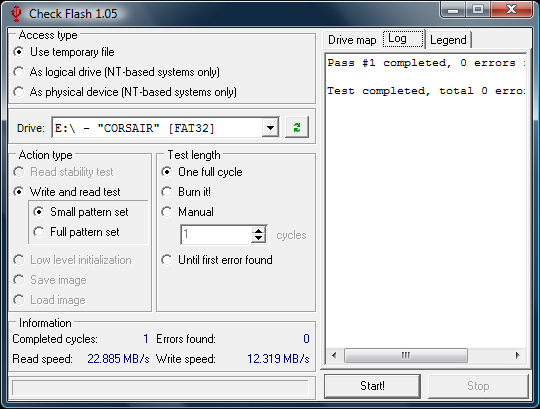 Check Flash
Check Flash is an easy to use flash drive speed testing and error checking utility.  This utility will tell you the average read and write speeds of your flash drive.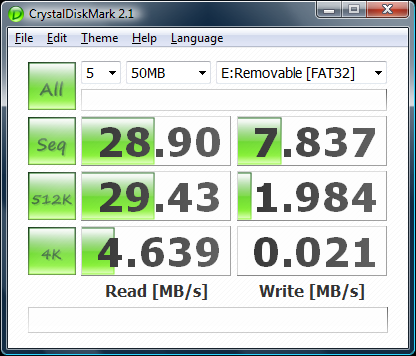 Crystal Disk Mark
Crystal Disk Mark is a disk benchmark utility that can not only be used on hard drives, but also flash drives.  It can perform sequential read/write tests, random 512KB read write tests, or random 4KB read/write tests.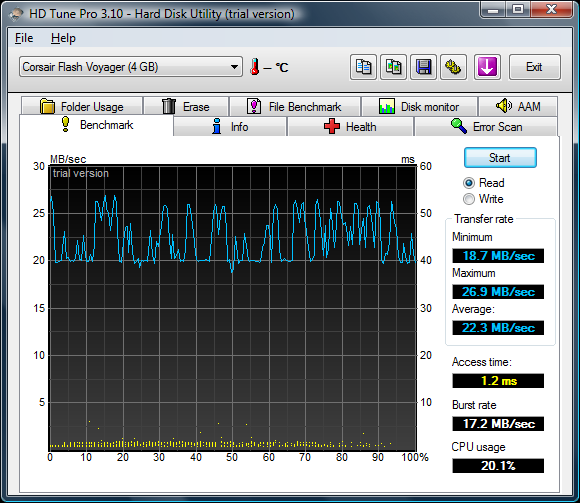 HD Tune
HD Tune is another disk benchmark utility that can also be used to test flash drive speeds.  Unfortunately the free version will only test read speeds.  However, they do have a more advanced pro version that will also test write speeds as well as other things.
What USB flash drive speed testing utilities do you recommend?